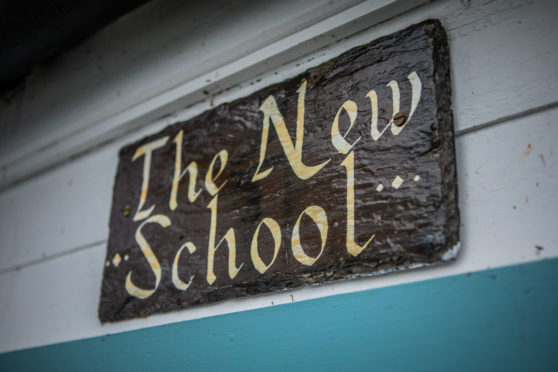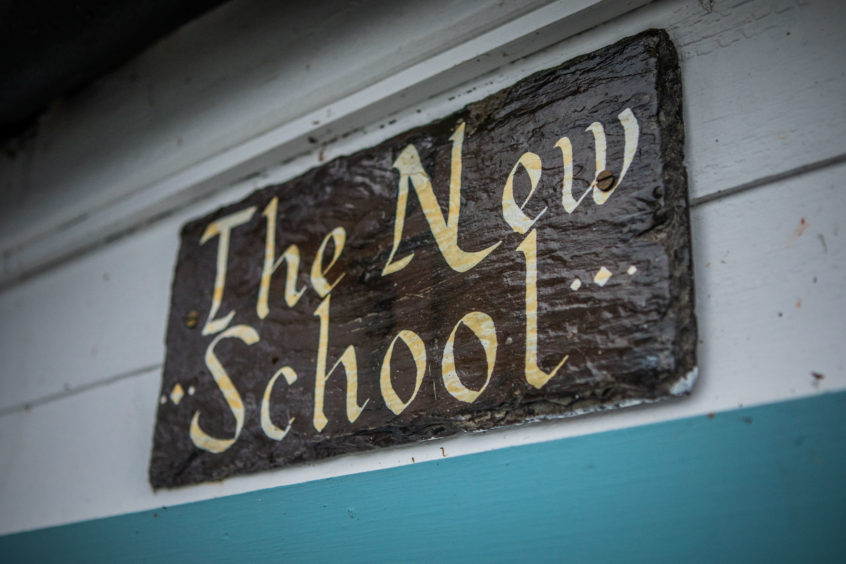 Allegations of assault, concerns about child protection and spiralling money problems led to the shock closure of a special needs school in Perthshire, an independent inquiry has ruled.
The New School Butterstone, near Dunkeld, shut with just a few days' warning in November 2018, after a potential buyer pulled out.
All 24 students suddenly found themselves without an education, while more than 50 people lost their jobs.
A Scottish Government-backed probe has found the Witherslack Group abandoned its take-over bid after losing confidence in senior staff following a catastrophic chain of events that began with allegations against two employees.
James Martin MBE was appointed by Education Secretary John Swinney to lead the seven-month review.
After sifting through 900 pieces of evidence, including interviews with staff, parents, pupils and organisations, he said the deciding factor was the withdrawal of the Witherslack group, which had been effectively underpinning the school's finances.
He has urged other independent schools to learn from mistakes made at Butterstone.
But Mr Martin dismissed allegations of a conspiracy, involving Perth and Kinross Council and the Care Inspectorate, to have the school shut down.
The report highlighted a "toxicity" between senior school staff and the council which, in an unprecedented move, led to recommendations for relationship-healing mediation sessions.
Mr Swinney said: "The school's abrupt closure was deeply regrettable and had a significant impact on pupils, families and staff.
"The review finds that child protection policies at the school were not enforced, the board's understanding of their role was insufficient and that concerns around safeguarding were not properly investigated, which was compounded by poor working relationships."
He said: "There are a number of recommendations for the public bodies involved which I would urge those organisations to reflect upon.
"These include the production of new guidance for independent schools and parents, as well as the importance of Boards giving families and pupils sufficient notice when a school has to unavoidably close.
"We will work closely with all the relevant public bodies to consider carefully how to implement these actions and enhance future practice."
The inquiry found that, towards the end of 2018, a letter to head teacher Bill Colley from a member of staff had a significant impact on the school's fate.
The note alleged that a member of staff had struck two youngsters on the arms with a book and, in a separate incident, another member of staff put their hands around a student's neck.
Mr Colley did not immediately investigate and four weeks later the same complaints were made to the Care Inspectorate. The matter was also raised to the council and then to Police Scotland, who agreed to interview the pupils.
While a criminal investigation was dropped, there remained concerns that the matter had not been followed-up by Mr Colley as a matter of urgency.
Mr Colley told the inquiry he did not see the allegations made in the letter as a child protection matter, but rather an issue of poor practice.
Witherslack was asked to investigate and Mr Colley was suspended.
Mr Martin said: "The actions, and inaction, have generated a great deal of controversy and strong feeling, which still persists."
He found that Witherslack withdraw its business transfer agreement after losing faith in senior staff.
In the end, Witheslack recommended to the board "that the school be close as quickly as achievable in an orderly manner."
Mr Colley had also recommended to the board that the school should be closed. He wrote: "The regulatory authorities do not wish us to exist and will do all that they can to undermine the important role that we play."
Mr Martin said: "I am clear that the decision to close the school became inevitable because of the financial decision it found itself in.
"To the extent that Witherslack's decision was impacted by the safeguarding incident is more difficult to say. I am certain that, of the issues weighed up by Witherslack in making their decision to withdraw, their doubts about the head of school's leadership was an important factor."
He said: "Witherslack assert that these doubts were confirmed by the head of school's handling of this affair."
In a statement the school board said it was grateful to Mr Martin for his "comprehensive and detailed" review.
A spokeswoman said: "In the aftermath of the closure and the circumstances that precipitated it, lessons must be learned, and the needs of these children recognised.
"It is incumbent on the Scottish Government to ensure that they have the support and education that will enable them to flourish and to maximise their potential."
Headteacher claims inquiry was 'whitewash'
Former head teacher Bill Colley said he had been made a scapegoat by the inquiry, and described the report as "an insult to the school community."
He now wants a "credible" independent review into the school's closure, stressing that – while child protection features heavily in Mr Martin's written ruling – no pupil came to harm during his tenure at the school.
Mr Colley has insisted that as headteacher, he was not responsible for reporting child protection matters to either the Care Inspectorate or board of governors.
"I reject in its entirety the 'independent review' carried out by Mr James Martin," he said. "The report is no more than a shameful whitewash in which school managers are scapegoated to cover for failings elsewhere, and notably in the regulatory authorities and Perth and Kinross Council."
He said: "The former parents and staff of the school have been badly let down and it is very clear that from the outset that there was never any intention to address the legitimate concerns of our school community in such a way that would allow the truth to emerge."
Mr Colley added: "As the Head of School, I have been wrongly accused of failing to understand my safeguarding duties and not one piece of evidence has been presented to demonstrate that this was the case.
"Indeed, I do not recall discussing safeguarding with anyone who had an interest and had no reporting responsibilities throughout my time at the school."
He added: "This is the first time that a school has been forced to close over something that did not happen and was known not to have happened."
Mr Colley confirmed he was pursuing legal action against the Care Inspectorate.
In its response to the review, a spokesman for Perth and Kinross Council said: "We confirm that we will give full consideration to the recommendation suggested."
Parent says she doesn't recognise child protection concerns
A Perthshire mum whose teenage son Jack was one of 24 pupils forced out of Butterstone said she was surprised that child protection issues had played such a significant role in its downfall.
Susan Briggs, speaking after a brief reading of the 87-page report, said: "What struck me was the level of level of criticism here regarding safeguarding and child protection.
"While, as a parent, I can't really comment on policies and procedures that need to be followed, I do know that we were really happy with Jack's progress at the school.
"Before he was at the New School, he'd been to two schools and both those placements failed – ironically, one of them was due to safeguarding issues."
She said: "He excelled at the New School and he made good relations. He was happy and felt accepted.
"There were rigorous measures put in place to ensure his safety and wellbeing, and I was more than happy with his care, supervision and education."
She said: "I find it hard to understand why the report states that the school was lacking in basic guidelines. That wasn't my experience at all.
"In fact, I would like to thank all the staff at Butterstone for showing my son that school can be such a positive place."
In his review, Mr Martin said that parents and children were not given "sufficient consideration" in the school's final week.
He said a parent had told him "of the great distress caused to one young person who boarded at the school who was asked to leave their room and leave the school with an adult social worker whom they had not met before."
Mr Martin said it was clear that the school would close within a matter of weeks on November 6, meaning more notice could have been given to parents and carers.
Timeline
May 22 – Care Inspectorate imposes requirements and recommendations following inspection report
June 7 – Witherslack management visit the school
June 14 – Butterstone challenges the findings of Care Inspectorate inspection
July 22 – The school board email Witherslack indicating if they do not purchase, the school will close
July 25 – Witherslack visit school and start reviewing files
August 8 – An action plan is submitted following the findings of the Care Inspectorate inspection
September 24 – Head Bill Colley receives a letter setting out concerns about incidents involving two staff
October 22 – Care Inspectorate receives complaint about the same incidents
October 26 – Perth and Kinross Council contacts Care Inspectorate after a councillor is alerted by childcare issues at the school. The complaint is forwarded to Police Scotland.
October 27 – Mr Colley sets out his rationale for not immediately investigating the allegations, claiming it is not a child protection matter.
October 30 – Police, school staff and representatives of council, inspectorate and Witherslack meet in Perth to discuss allegations.
November 2 – Police drop investigation, satisfied there is no criminal activity. Care Inspectorate tells school, in light of its handling of the incident, an improvement notice will be served, with the threat of possible enforcement action.
November 6 – Witherslack tells board it is putting out of the Business Transfer Agreement citing a number of issues including "weak school leadership and safeguarding issues".
November 7 – Mr Colley is supended
November 9 – Improvement notice is issued
November 10 – Witherslack issues a report on safeguarding to the board, recommending the school's closure
November 16 – The board decides that, because of Witherslack's withdrawal, the school needs to close
November 18 – Mr Colley writes to board advocating the school's closure.
November 19 – The board announces it will close the school in four days' time.
November 23 – New School Butterstone closes its doors for the last time.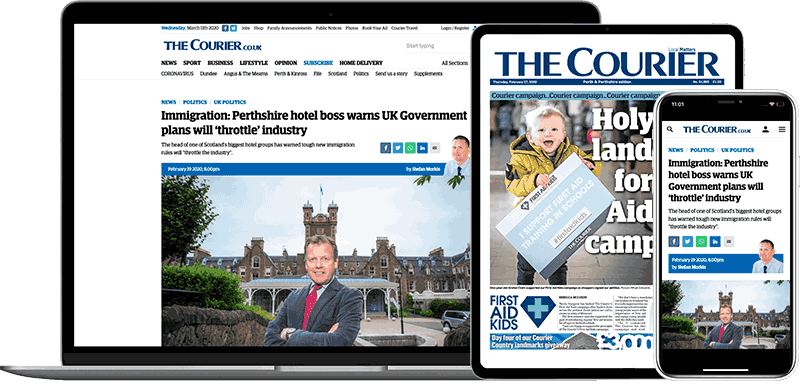 Help support quality local journalism … become a digital subscriber to The Courier
For as little as £5.99 a month you can access all of our content, including Premium articles.
Subscribe