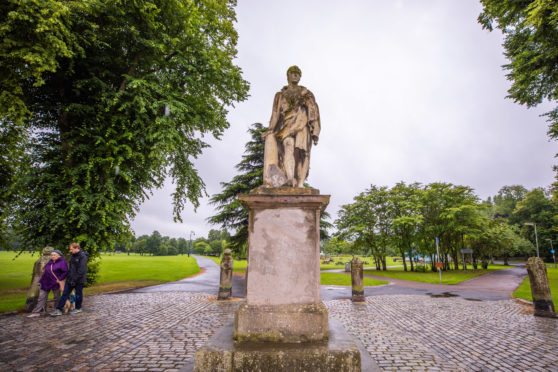 Police are investigating the mysterious disappearance of Sir Walter Scott's dog from a monument in Perth.
The four-legged companion has been a feature of the South Inch statue for more than 160 years.
But now council chiefs believe the faithful deerhound, named Maida, has been stolen.
The stone dog is thought to have been removed from the C-listed sculpture before lockdown, although its not clear how or why.
And it is not known if the council – which faces a £50 million black hole in its budget over coronavirus – will be able to afford a replacement.
A Perth and Kinross Council spokeswoman said the matter will be reported to police. "The statue will be replaced subject to available funding," she said.
It is not the first time Maida has gone walkies.
Four years ago, she disappeared from the plinth prompting concerns about her whereabouts.
But at that time, the local authority confirmed the dog had been taken away for repairs.
She returned, fully restored, in the summer of 2018.
Perth councillor Peter Barrett has urged anyone with information to contact the authorities.
"The last time she was separated from her master she was found safe and sound by the council and then returned to Sir Walter's safe keeping," he said.
"I haven't been able to trace her whereabouts so far.
"It's really strange, because normally she hardly moves from her master's side. In fact, she's a very well-behaved pet, surprisingly heavy for her size, doesn't bark loudly or make a sound, stays at heel really well – going off like this just isn't like her."
He added: "Finding her again could be a monumental task but if anyone knows where she is please let the council know as we would like to retrieve her."
Sir Walter Scott is credited for putting Perth on the literary map.
His South Inch monument is described by Historic Environment Scotland as "an important part of the streetscape of Perth".
It was created by the Cochrane brothers in 1845 and bought at a sale of works by the then Perth Town Council.
The statue was first sited at the High Street before being located to the South Inch.
Among the books Sir Walter was famed for was the Fair Maid of Perth and the city has several buildings associated with the tale.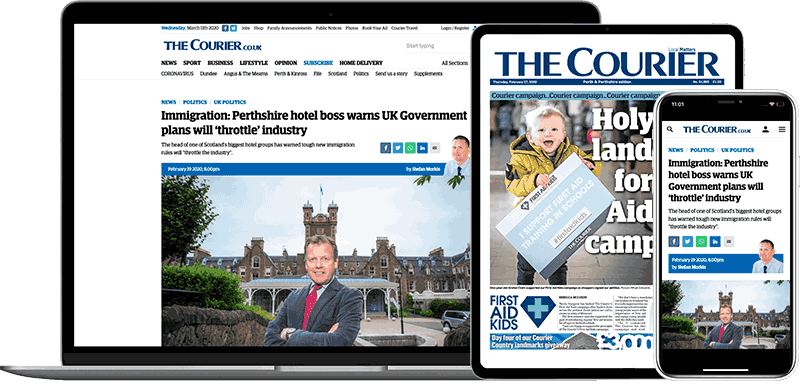 Help support quality local journalism … become a digital subscriber to The Courier
For as little as £5.99 a month you can access all of our content, including Premium articles.
Subscribe