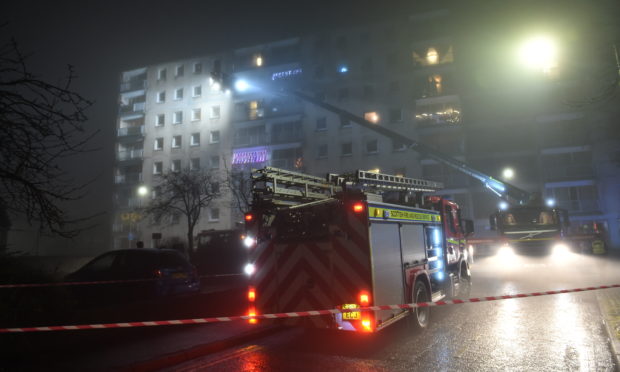 Firefighters called to a major blaze at a Perth block of flats uncovered a hidden stash of cocaine worth more than £500,000, a court has heard.
Emergency services were sent to the eight-story Pomarium Street building after a blaze broke out in a ground floor bin store.
Around 30 residents had to flee their homes, while seven fire crews fought to bring the inferno under control.
Glasgow High Court was told police investigating the deliberately-started fire uncovered a huge haul of drugs in one of the properties.
They were traced back to local man Calum Menzies, whose fingerprints were all over the packages.
The 37-year-old appeared in court via videolink and admitted being concerned in the supply of cocaine at locations in Perth over a four-week period.
He was jailed for four years and eight months, with a three year serious crime prevention order after he's released.
The fire, which broke just days before Christmas, was the second in a spate of similar incidents at the tower block that led to demands for action to protect residents.
The high court heard the drug haul was discovered after firefighters forced their way inside flats to help get residents to safety.
Prosecutor Greg Farrell said a total of one-and-a-half kilos of cocaine, with a potential value of £553,100, was found in one of the properties.
When Menzies was arrested, he was in possession of a large sum of cash.
He initially denied any involvement with drugs, Mr Farrell said.
Fire crews were called to the flats four times between October and lockdown, prompting residents to demand new safety measures to keep them safe.
They said they had been living in fear, with at least two of the fires thought to have been started wilfully.
The bin store blaze on December 22 was the most alarming, and led to Perth and Kinross Council taking action to secure the premises and allay residents' fears.
The fire was initially thought to have been caused by a dropped cigarette, but police later confirmed it appeared to have been started deliberately.
An external security firm was installed to patrol the flats 24/7, while other measures including more sprinklers and smoke detectors were also considered.
Extra CCTV was also fitted in March.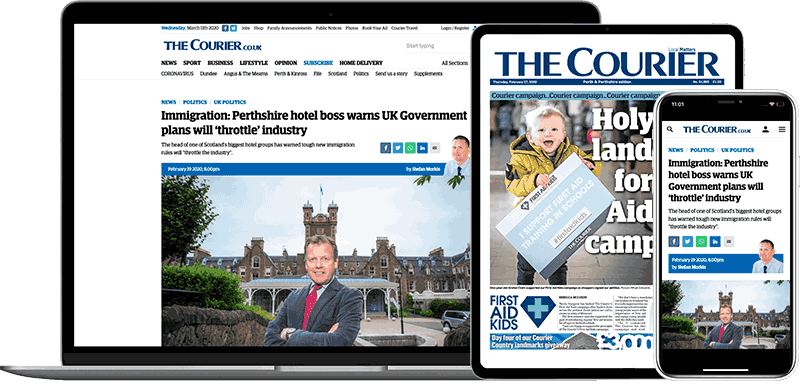 Help support quality local journalism … become a digital subscriber to The Courier
For as little as £5.99 a month you can access all of our content, including Premium articles.
Subscribe