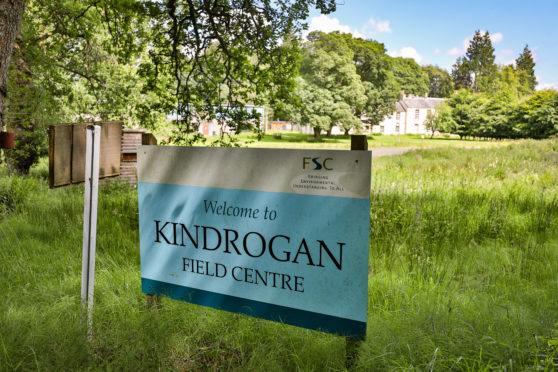 A mothballed field studies centre in rural Perthshire will reopen as a residential school for girls in care.
The Kindrogan centre, at Enochdhu near Blairgowrie, was closed last year after laying off staff due to "challenging business conditions".
Businesses in the rural area feared they would face economic hardship since it brought visitors to the remote location.
However, the Field Studies Council (FSC) has now announced it will be bringing the building back into use as a therapeutic residential school for girls, having reached an agreement with non-profit organisation Somerville Enterprises.
Businesses in Perthshire village could suffer economic downturn if centre closes
It will provide a home for Scottish teenagers in permanent care with an academic curriculum focusing on the arts, the natural world, the outdoors, life skills, gardening, and organic vegetable growing.
There will be a lessons in Scottish history, culture and traditional skills, together with Scottish music, singing and teaching Gaelic.
Kerri Ramsaidh, executive director of Somerville Enterprises, said the new venture would bring educational expertise and new jobs to the area.
Ms Ramsaidh said the Field Studies Council's work, values and heritage resonated with those of her own organisation.
"We are looking forward to rolling up our sleeves, investing in and rejuvenating the beautiful buildings and grounds," she said.
"Fundamental to both organisations is the value of learning in and about the natural world. Kindrogan's stunning location has inspired and connected generations of visitors with nature but it is so much more than just a beautiful place in which to learn.
"It also offers an opportunity for those at the new school to reap the many health and wellbeing benefits which connecting with nature provides."
She added: "The local community has enjoyed a warm relationship with the centre and the new school will bring educational expertise and new jobs to the area."
Mark Castle, CEO of FSC, said leasing the building would allow them to focus on their other ventures in Scotland at Millport.
The organisation had previously been accused of trying to sell the building "by stealth".
Perthshire outdoor education centre threatened with closure after laying off staff
Mr Castle said: "I am particularly pleased that the centre will continue to have education as its core purpose and that the buildings and grounds will be put to really good use.
"Kindrogan is a wonderful place and clearly has a special place in the lives of the many people who have studied there over the last few decades.
"The good news is that this lease arrangement will continue education at Kindrogan but also allows FSC to focus more clearly on the charity's work in other parts of Scotland."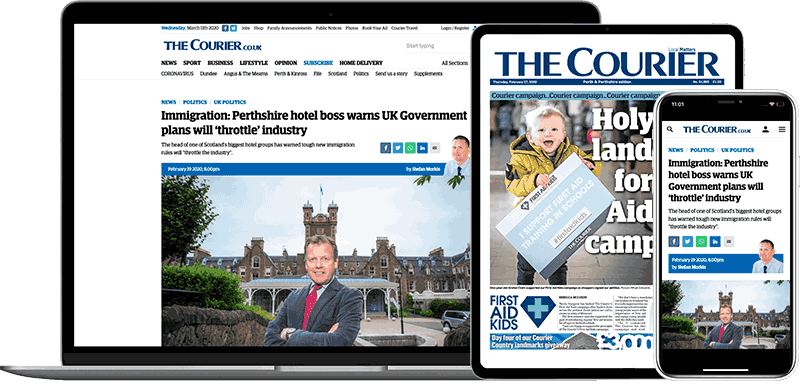 Help support quality local journalism … become a digital subscriber to The Courier
For as little as £5.99 a month you can access all of our content, including Premium articles.
Subscribe