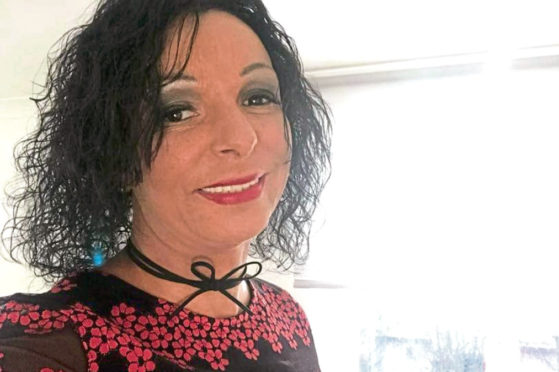 A driver whose carelessness killed his partner fears his risk of contracting Covid-19 may increase if he needs to use public transport, a court heard.
James Baird, 60, formed a relationship with Helima Massabo, 51, after meeting at Glasgow Royal Infirmary where she worked and he was receiving treatment.
The couple were on holiday when his car veered across the A9 Inverness to Perth road and into the path of an oncoming lorry in Perthshire, which caused her death.
In proceedings earlier this year at Perth Sheriff Court, Sheriff William Wood was told the reason for the fatal crash remains a mystery.
Kidney patient had relationship with dialysis nurse then killed her in A9 crash in Perthshire
Baird, of Braidfauld, Glasgow, admitted driving carelessly for "three seconds" and causing the death of the mother-of-two in July 2018.
He was disqualified from driving for four years.
He was also given a 12-month restriction of liberty order which required him to stay indoors between 7pm and 7am.
The sheriff said of Ms Massabo: "Society has lost a valued member."
Solicitor advocate Ann Ogg yesterday told a remote Court of Criminal Appeal hearing that her client attended hospital three days a week for five-hour long dialysis sessions.
The court heard that Baird feared a greater risk of contracting coronavirus if he had to use public transport to attend these appointments.
Legal papers lodged with the court stated that when Baird was sentenced in January coronavirus wasn't considered to be a major risk to society.
The papers state that Baird's health meant he would be "shielded" but because of his disqualification he needed to travel to hospital for treatment.
The judges agreed to reduce Baird's disqualification period from four years to 32 months.
His restriction of liberty order was reduced from 12 months to eight months.
Lord Glennie said: "It is advanced that he has a risk of being infected with Covid-19 if he takes public transport.
"We do not accept that. Whilst he is disqualified he is being driven by his son to hospital.
"However, the sentences imposed in the circumstances was excessive."