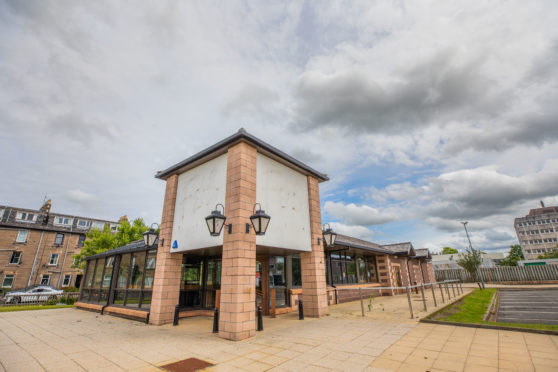 Perth and Kirkcaldy branches of Frankie and Benny's will not reopen again, bosses at The Restaurant Group have confirmed.
However, the troubled firm's Dundee and Dunfermline diners have been spared the axe.
The parent firm revealed that scores of their Italian-American diners will be closing across the UK.
Bosses say they are unable to confirm how many members of staff have been made redundant from each Courier Country closure.
All restaurants had been temporarily closed but most of the signage has been removed at the Perth St Catherine's Retail Park premises already and it has been confirmed it will not reopen, along with the Central Retail Park branch in Kirkcaldy.
The chain also operates from Dunfermline's Fife Leisure Park and the Overgate Shopping Centre in Dundee.
The Overgate restaurant staff have been asked to return to work on August 10, ahead of reopening on August 24.
Another of The Restaurant Group's branches, Mexican restaurant Chiquito, remains under the microscope and the firm say they will release updates about their Dunfermline outlet in due course.
A spokesperson for Frankie and Benny's said: "The casual dining sector has faced enormous, well documented pressures which have been exacerbated by Covid-19 and the lockdown.
"Unfortunately, we have had to take difficult but necessary decisions to ensure a sustainable future for our business.
"We have been in close contact with affected colleagues throughout this process and we are doing all we can to support them during this time.
"We are delighted to confirm [Dundee and Dunfermline] will be reopening in due course for our guests.
"Please look out for further announcements on our social media channels and website as to when exactly we will be open."
Perth city centre councillor Peter Barrett says the local authority is working with various partners to provide support to people who have lost their jobs since the pandemic.
He said: "TRG has been struggling for a considerable time with over 100 Frankie and Benny restaurants identified  for closure as well as many of their other restaurant chains.
"This will be a bitter blow for staff who now know they will not have jobs to return to after being furloughed.
"The casual dining sector is facing real challenges as is the whole of the tourism, hospitality and leisure industry.
"Perth and Kinross is more vulnerable than other areas to changes in the furlough scheme having a registration rate of 30% of local workers compared to a national average in Scotland of just 20%.
"We have seen universal credit claims and recipients double from pre-covid levels with 4300 claimants recording the highest ever level for our area.
"Over 800 jobs in Perth have already been lost affecting 573 people living in Perth and Kinross."