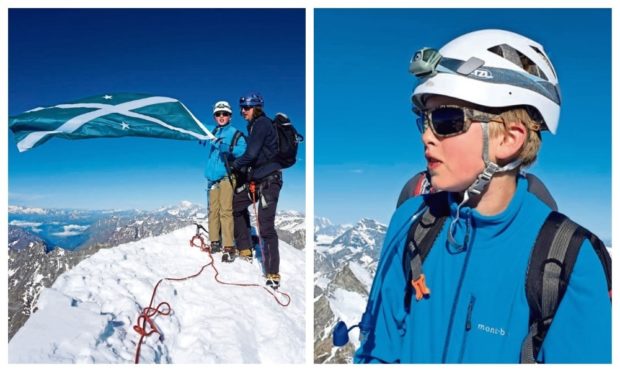 A Perthshire schoolboy who has become the youngest person to climb the Matterhorn said he fancies a shot at the north face of the Eiger next.
Jules Molyneaux, who turned 12 yesterday, scaled the legendary Matterhorn on the Swiss-Italian border with his dad on Wednesday.
The youngster, who attends Ardvreck School in Crieff, allowed himself a rest at the summit for a few seconds before the tough descent began. On Saturday he was climbing with dad Chris in the Alps en route back to Scotland.
The young mountaineer "semi-joked" that he would like to try the Eiger for his next challenge.
Speaking from Switzerland, Jules said: "When we got to the summit I sat down for about five seconds. I changed gloves as they were soaking and then got ready to go back down. We had a small camera and just had time to take a couple of pictures.
"The Matterhorn took us four hours to climb and four hours to descend. Coming down was actually the most difficult part as your legs are really tired.
"I mentioned about the Eiger to my dad afterwards. It's a semi-joke – I will have a think about it. I would think about Mount Everest, too, but that takes a lot of time and money."
Jules, whose family home is near Aviemore, said: "I was pleased we got to the summit just before my birthday. We were going to do it on Friday but it was too stormy so we went for Wednesday instead.
"I have spoken to my friends and, at first, they didn't believe me but they know now it definitely happened. The Matterhorn museum said I am the youngest person to climb it so I am really pleased."
Chris, 43, said: "We had an amazing time. When you get to the top it's just relief really. The summit is very thin and is only about a foot wide at one point.
"We kept a fast pace and there is total focus and no banter – that has to be afterwards.
"Jules is talking about the north face of the Eiger which is one of the toughest climbs in the world. Hopefully he is kidding."
Chris, co-founder with his wife Mignonne of Highlands-based distiller Daffy's Gin, said: "Jules has loved climbing trees and so on ever since he could walk."
The 14,692ft, Matterhorn is more than three times the height of Ben Nevis.
More than 500 people have died climbing the Matterhorn with a fatality just last week.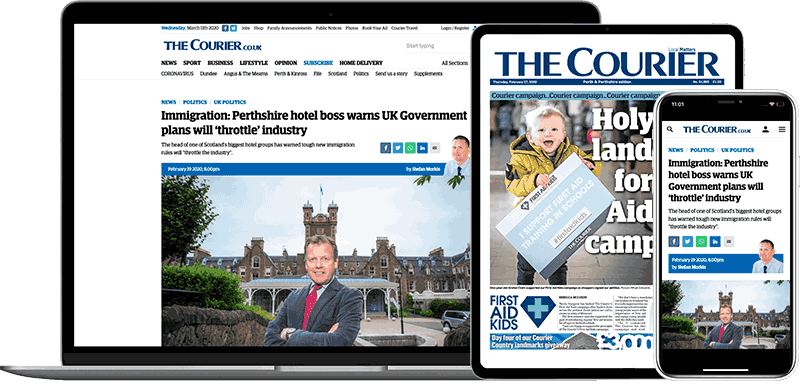 Help support quality local journalism … become a digital subscriber to The Courier
For as little as £5.99 a month you can access all of our content, including Premium articles.
Subscribe