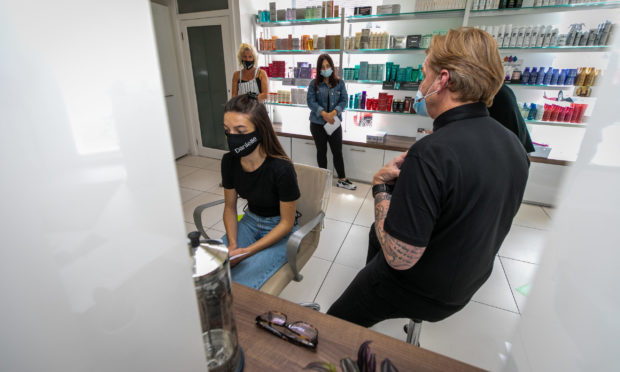 Olympic medallist Eve Muirhead may have broken the record for fastest post-lockdown haircut when she turned up in a Perth salon for a 12.01am appointment.
The Perthshire curler booked the earliest time slot available at F&K Hair Lounge after the Scottish Government lifted the latest round of coronavirus restrictions.
Former world champion Eve turned to her hairdresser of  10 years, Glen Fettes, to provide her with her first salon cut in around four months.
Speaking as she got the early morning trim, the athlete said: "I've waited a long time to get my hair done so today is the day.
"It's not just me that's been going around without having my hair done so I have just kind of got on with it but I am glad I have the chance today to get it done."
Eve's early time slot was the start of a marathon 24 hours of bookings for Glen and his business partner Lee Kerr who were eager to get their shop back up and running.
Glen said: "I've done her hair for the last 10 years, so when she got in touch I said I could give her the first slot at 12.01am and she said yes straight away.
"Everything has just followed on from there. It's going to be 24 hours. It's going to be crazy but my business partner will keep me going."
The reopening is a big deal for Glen and Lee who missed their first year anniversary in the shop due to lockdown and had to take other jobs to keep going.
Lee said: "Glenn has been up at the abattoir and I was working at The Range to make sure we could keep afloat.
"We're very excited to get back up and running and seeing our customers again."
Byron Hairdressing in Kirkcaldy has extended its opening hours to accommodate customers as social distancing left it with fewer chairs in the salon.
Owner Ronnie Marshall said: "For the next five weeks we're completely booked solid and working seven days a week.
"We've had two days of staff training to get them ready."
Restaurants and bars across Tayside and Fife get ready to welcome customers back indoors
Pubs and restaurants were also able to welcome people back inside for the first time since lockdown while places of worship reopened to communal prayer.
Bashir Chohan, chairman of Dundee Islamic Society, said: "It is great to get back to the mosque for prayer.
"It's been a difficult few months. Worship is everything for us and it hasn't been the same."
Ricky Kennedy, owner of Mucky's bar in Perth, has brought in a raft of measures including a track and trace app, partitions between booths and refurbishing his up and downstairs.
He said: "We've got a capacity of about 100 which I think is a bit bigger than most places will have.
"It's been tough. We were only six months in (when lockdown began). We had a good six months but if we hadn't I don't know where we would be now."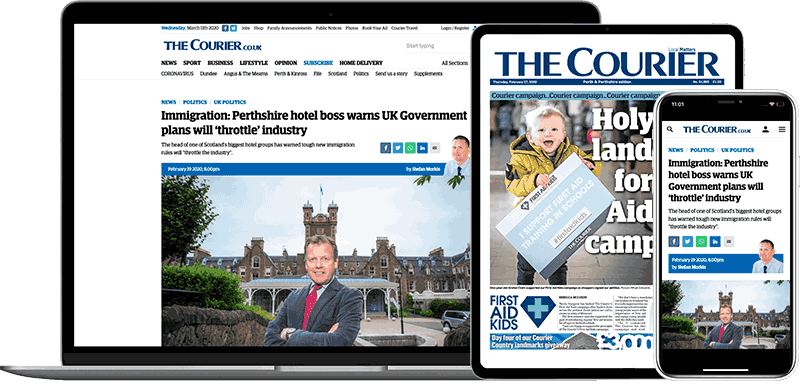 Help support quality local journalism … become a digital subscriber to The Courier
For as little as £5.99 a month you can access all of our content, including Premium articles.
Subscribe