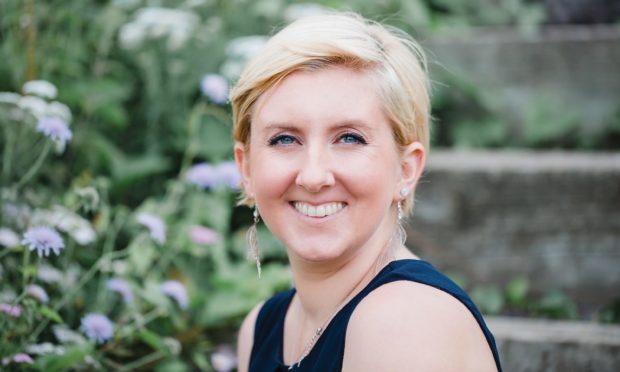 Perthshire cancer campaigner Fi Munro has died after a four-year fight in which she inspired countless others with her honesty, humour and kindness.
The award-winning Carse of Gowrie writer, researcher and motivational speaker stopped the treatment she was receiving for stage four ovarian cancer at the end of June. By then, she had had major surgery to remove several organs including her womb and spleen.
Last night, her husband Ewan confirmed that the 34-year-old died peacefully on July 7.
He said: "It is with the heaviest of hearts that I must tell you that my beautiful Fi has left us.
"She passed peacefully surrounded by the enormous love of her family.
"She has been such a huge inspiration to all those around her, filling the space with love, compassion, fun and a little bit of swearing.
"I know she has been an incredible support to all of you out there who follow her Instagram, Facebook and blog and she leaves a huge hole in all our hearts.
"I hope that wherever she is that she gets her wish, to be reunited with friends and family lost, and to have the most amazing time with them all."
Fi had documented her battle with the disease from diagnosis and asked people following her journey to love more in her final video update.
Author of How Long Have I Got?, Fi had been trying re-purposed medication, in which medicines designed for other illnesses are used to fight cancer.
Around Christmas time, she launched a crowdfunding appeal to help her explore further treatment options in America, after immunotherapy failed to stop cancerous growths on her lungs.
By the summer, Fi's condition had deteriorated to the point that she was eating just a few hundred calories a day and struggling to drink.
Husband Ewan has echoed her calls for kindness and has asked that people remember her by doing good deeds for other people.
"Please don't send flowers or cards, but instead be inspired by Fi," he said.
"She asked that you all share and honour your love for her by giving a random act of kindness in her name."
He said the hurt felt too great to bear at present but her family intended to keep their love for her alive through  their own random acts of kindness.
"When we feel able we'd like to do something special in her honour," he said.
"Until then, keep doing the special little things – phone a pal, leave flowers on a bench, buy someone a coffee. Do whatever you can to make someone else smile."
While receiving treatment, Fi began distributing cash envelopes to strangers as random acts of kindness, some of whom went on to return the favour by raising thousands for cancer charities.
A private funeral service has taken place.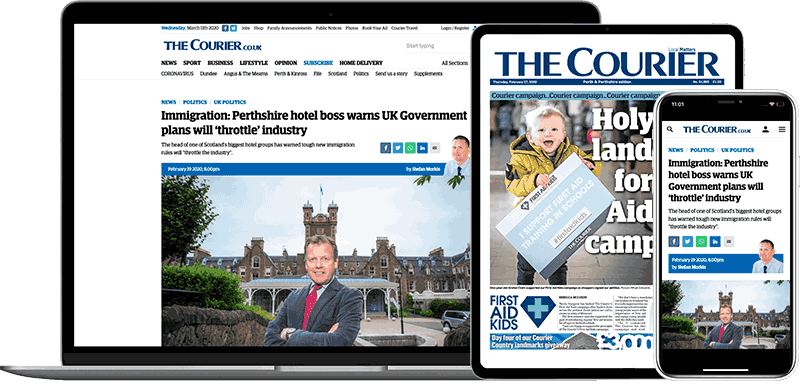 Help support quality local journalism … become a digital subscriber to The Courier
For as little as £5.99 a month you can access all of our content, including Premium articles.
Subscribe