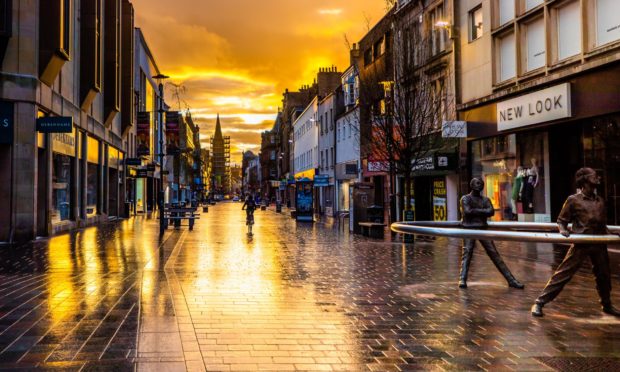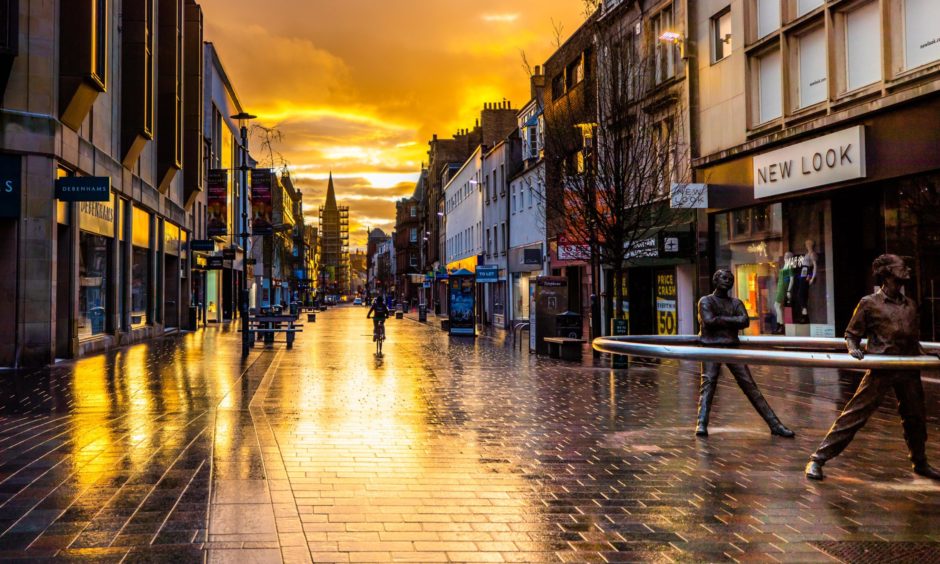 A permanent memorial to local people who died during the coronavirus pandemic could be built in Perth city centre, The Courier can reveal.
Grieving families are working on the ambitious project with Tayside artists, as part of a scheme spearheaded by Perth and Kinross Council.
The city centre monument is expected to be the first of its kind in Scotland.
Project leaders say they want to show support to families which missed out on full funeral services for their loved ones because of lockdown restrictions.
They also want to honour those whose own funeral wishes went unfulfilled.
The city's new culture programmes manager Anna Day, who previously led Dundee's Unesco City of Design project, is fronting the campaign and has urged local families to get in touch.
She envisages a place in Perth city centre, filled with specially-created pieces, where people can visit and pay their respects but she stressed a finalised vision will only be decided after speaking with local families.
"After any big disaster, we know it's important to tell the stories of those who have been lost," she said.
"That didn't seem to be happening. We are given stats and numbers every day, but we're not hearing the stories of the people who sadly aren't hear anymore."
Ms Day, who was brought in by the council to help steer the transformation of Perth City Hall, said: "With this project, we want to bring those people's stories to the fore."
The memorial will pay respects to as many local people as possible who have died during the pandemic, not just those who had coronavirus.
"We asked ourselves how can we support the families who have lost someone?
"For them, the result has been the same: they weren't able to have a funeral in the traditional sense, they weren't able to gather with loved ones, swap stories or play music.
"We have already spoken to some local families about this, and it has been heartbreaking. Many of their loved ones had their own funeral plans and their own specific ideas about how they wanted to say goodbye.
"That is what has really inspired this project."
She said the final memorial will be shaped by textile artists, sculptors and poets including artists Esther Kent and Karen Strang and songwriter Finn Anderson.
"We haven't dictated what it will look like in the end. We want the artists to be as free to work with these families as possible.
"In my head, it will be a space in the city centre with a number of pieces in a room, where people can visit and touch and read the stories and understand what a difficult time this has been for everyone.
"Or it may be that we can bring all of these stories together into one piece. That could work as well."
Families will have control of their part of the project, Ms Day said. Anyone interested in taking part is urged to contact her at aday@pkc.gov.uk or call 07967 475573.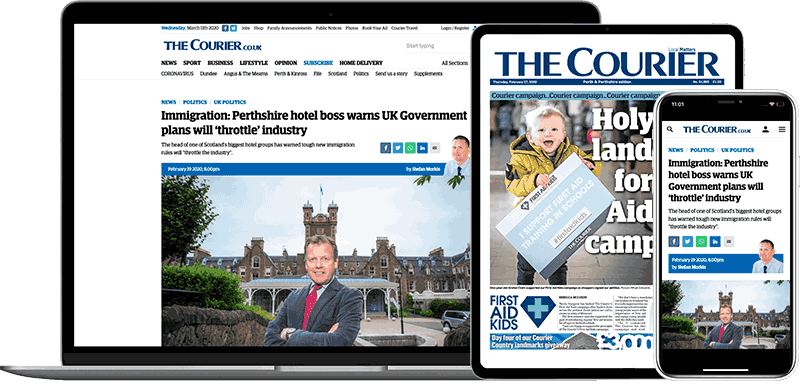 Help support quality local journalism … become a digital subscriber to The Courier
For as little as £5.99 a month you can access all of our content, including Premium articles.
Subscribe