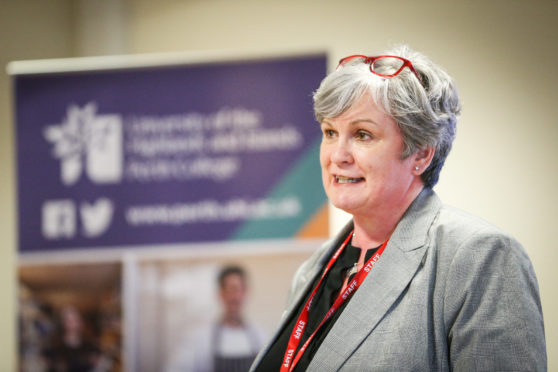 Perth College's budget black hole has expanded to nearly £2 million since lockdown, prompting frustrated lecturers to call for urgent intervention from the Scottish Government.
Last year, principal Margaret Cook announced that around 21 people could lose their jobs as the college grappled with a £60,000 shortfall.
Now a new finance report has revealed income has been hit by a further £1.4 million as a direct result of the coronavirus pandemic.
A group of lecturers at the college – part of the University of Highlands and Islands – has called for a review of management structures and urged the Scottish Government to "rectify the dysfunctional organisations of Perth College and UHI."
College bosses are working with staff and trade unions on ways to save money, but at this stage further redundancies cannot be ruled out.
The paper on the college's Covid-19 impact was presented to its board of management as part of its 2020/21 budget.
It outlines a need to make a total of £1.925m in savings.
Dr Cook said: "While the college has stable recruitment, a significant proportion of our revenue is generated from non-publicly funded sources.
"This has resulted in a disproportionately heightened deficit position, which has been exacerbated by an estimated £1.4m direct impact of Covid-19 on our range of income streams."
She said: "This, coupled with absorbing increasing operational costs, has become extremely challenging and we need to identify ways of reducing our costs going forward to continue the financial sustainability of the college."
Dr Cook said the college would work with staff and trade unions to "explore the viability of a range of potential mitigating actions" and work towards achieving a balanced budget within three years.
"This projected deficit position currently assumes no additional funding and we are engaging with stakeholders, including our funding bodies and Colleges Scotland on this matter.
"We are beginning early discussions with our staff and with the trade unions on the range of proposals that we can implement in order to achieve these savings.
"We will endeavour to achieve this with the least possible impact on our students and staff, and remain committed to delivering an excellent student experience."
Decisions by college executives have been criticised by a group of concerned lecturers.
They have questioned why there has been a recruitment drive for middle-management posts during lockdown, while other staff are facing uncertainty.
A spokesperson for the group said: "The management structures throughout the University of Highlands and Islands are duplicated at each college, meaning that millions are being spent on the duplication of managers throughout the university.
"The management structure is incredibly top heavy and the savings reduced by Perth College and Inverness College could be found if restructuring and depletion of duplication of management occurred."
The spokesperson said: "Management do not seem inclined to look at his option to make savings and we urge the Scottish Government to step in to rectify the dysfunctional organisations of Perth College and the UHI."
A college spokeswoman responded: "The management structure has remained stable for the last three to four years. National bargaining arrangements stipulate the levels of academic management roles based on the delivery requirements within those management roles."
A Scottish Government spokesman said: "While colleges and universities are responsible for their own operational decisions, and the Scottish Funding Council works closely with institutions to monitor their financial health, we will continue to invest heavily in our colleges and universities to deliver successful outcomes for all."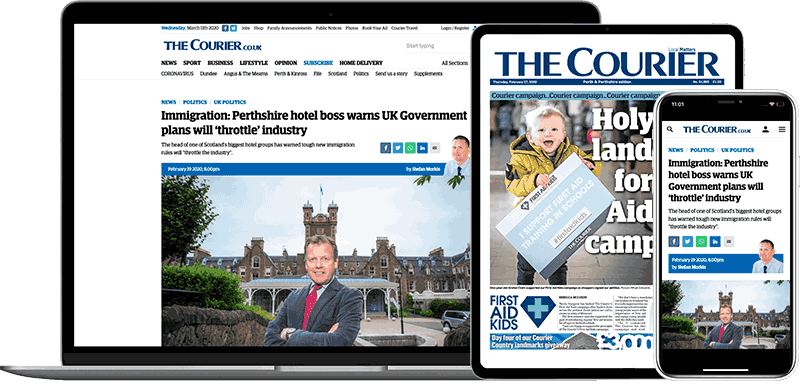 Help support quality local journalism … become a digital subscriber to The Courier
For as little as £5.99 a month you can access all of our content, including Premium articles.
Subscribe