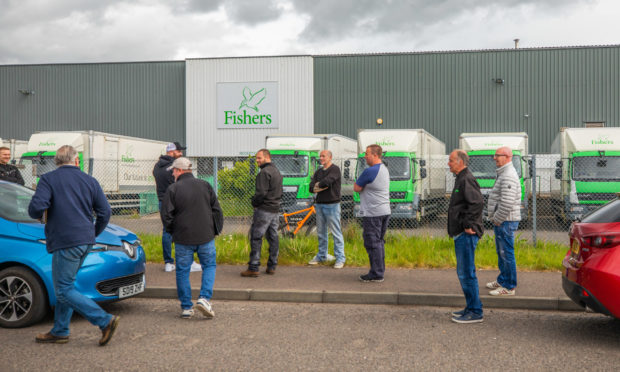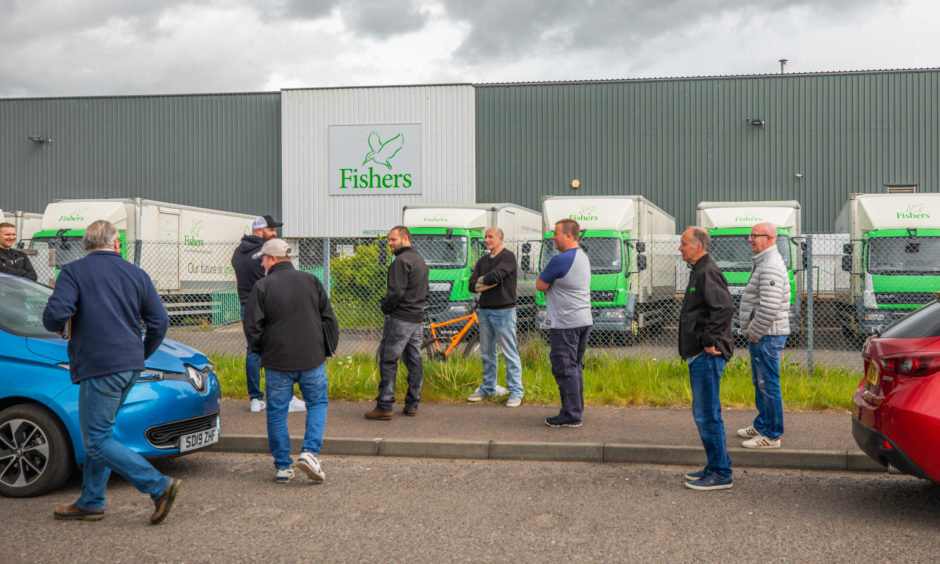 One in five Perth and Kinross businesses have had to cut staff or are planning to do so as a result of lockdown.
A study of more than 1,000 local firms was undertaken as part of the region's plans for economic recovery and growth.
The strategy, being drawn up by council chiefs and business leaders, aims to support local companies and highlights a need for diversification and a "swift transition to a digital economy".
Unemployment across the area has rocketed during lockdown, from 2% to 4.8% – a total of 2,555 workers.
The council's business barometer – which received responses mostly from the retail and tourism sectors – found that 20% of firms have already had to, or were planning to, cut their workforce.
Going out of business was the number one fear for just under 25% of companies, followed by concerns about travelling to work.
The 74-stage economic recovery plan will go before councillors on Thursday. It suggests short, medium and long-term goals for a brighter future, with a recovery process that will take "many months, possibly years".
The draft paper warns "some businesses may not survive the ongoing requirement to maintain physical distancing that will severely reduce their revenues".
Councillors will be asked to back the paper and put it out to consultation before it is formally approved later this year.
A council spokesman said: "The scale of the challenge should not be underestimated and the impacts of job losses are already being experienced by many families across Perth and Kinross."
Fishers Laundry was the first major employer to announce job losses in mid-May, followed by SSE/OVO, Pitlochry Hydro Hotel, Pitlochry Festival Theatre, Horsecross and the Crieff Hydro Group.
The spokesman added: "Out of adversity can come opportunity.
"The council and its partners already have a bold vision for Perth and Kinross, and across Tayside and north-east Fife we have a strategy for economic growth assisted by the Tay Cities Deal.
"However, Covid-19 has emphasised the need for Perth and Kinross to make a swifter transition to a digital economy, to plan for clean growth and to support businesses to become future focused."
To tackle rising unemployment, an online recruitment hub will be set up to offer virtual job fairs and training. It aims to support 450 people over the next three years.
It also proposes offering incentives to help employers recruit and sustain young workers.
Tourism businesses could get local authority loans of between £10,000 and £50,000, while a 'Buy Shop and Eat Local' slogan is being developed to support local businesses via social media.
The plan will be rubber-stamped towards the end of the year, after the council's has revised the budget it previously set in March.
Perthshire Chamber of Commerce chief executive Vicki Unite, said: "With 20% of those businesses who responded to our Business Barometer saying they plan to, or already have, cut staff presents a worrying picture.
"Jobs in Perthshire are very much under threat as government support tapers off and demand remains reduced."
She said: "While job losses will have been tempered by the UK Government furlough scheme, the medium to long term outlook remains uncertain.
"We need to see consumer demand and confidence stimulated rapidly over the next few months and a programme of further government support targeted towards those sectors most in need and affected by operating guidelines as well as those individuals most at risk of long-term unemployment.''