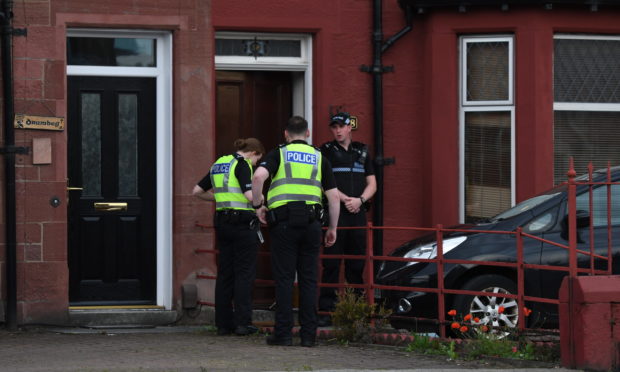 A man has been arrested in connection with an incident in Perth after two teenagers were taken to hospital.
Police were called to a property on the corner of the city's Crieff Road and Feus Road to deal with a reported "disturbance" on Friday evening.
Officers arrived shortly after 7.20pm and arrested a 45-year-old man, containing the incident to within the house.
By Sunday morning, police had charged the man, who is due to appear in court on Monday.
Police say that two teenagers were taken from the property to nearby Perth Royal Infirmary to be treated for injuries.
However, officers say that they suspect neither of the hospitalised males suffered any serious or lasting damage.
One woman who saw the events unfold said police and medical crews were spread out across the area.
She said: "I passed at about 8pm.
"There were three police cars parked at Feus Road and the Car Radio Services shop across the road.
"There was another two cars and an ambulance further down the Crieff Road, beside the shops before the Dunkeld Road roundabout.
"There wasn't anybody out in the street."
Another passerby said: "I was passing at about 8.20pm and police were going door to door speaking to neighbours. There was only a couple of cars.
"Some officers took a family of three out of the property and into a neighbour's house.
"There were plenty of people trying to get a look. It's not the sort of place where you'd expect something like that to happen."
A significant presence of emergency services was reported on social media, with images of a string of police cars and ambulances posted online.
Officers say they are continuing their investigation into the incident.
A Police Scotland spokesperson said: "We were made aware of a disturbance at a property on Crieff Road in Perth shortly before 7.20pm on Friday, July 31.
"Two teenage boys have been taken to Perth Royal Infirmary following the incident.
"Their injuries are not believed to be serious.
"A 45-year-old man has been arrested and charged in connection with the incident.
"He is due to appear at court on Monday, 3 August, 2020."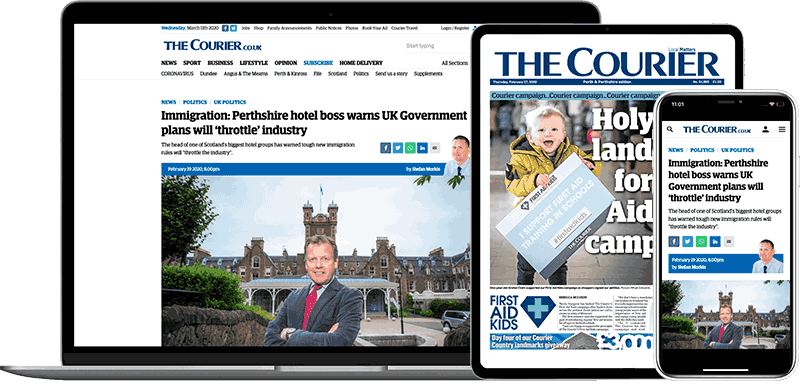 Help support quality local journalism … become a digital subscriber to The Courier
For as little as £5.99 a month you can access all of our content, including Premium articles.
Subscribe