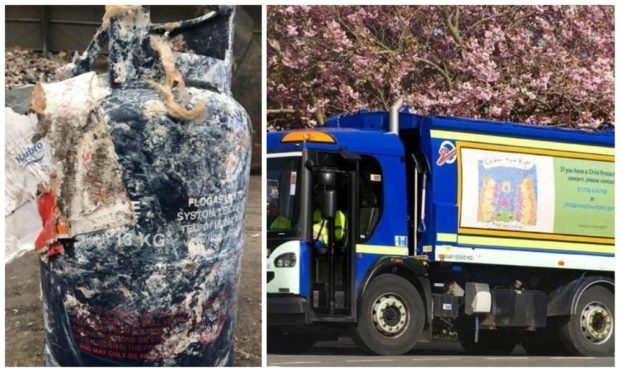 Refuse collectors in Perthshire were lucky to escape unscathed when an explosive 13kg butane gas cylinder was dumped in a bin, which was emptied into their collection lorry.
The discovery came just a week after an ordnance shell casing was dumped in a metal recycling skip in Perth and Kinross, before being transported to a reprocessing centre in Inverkeithing.
The local council has issued a warning to residents after the highly flammable canister was disposed of in a blue-lidded bin last Wednesday, putting the lives of their staff at risk.
Luckily, the explosive 13kg canister was not crushed in the compactor of the lorry and remained intact.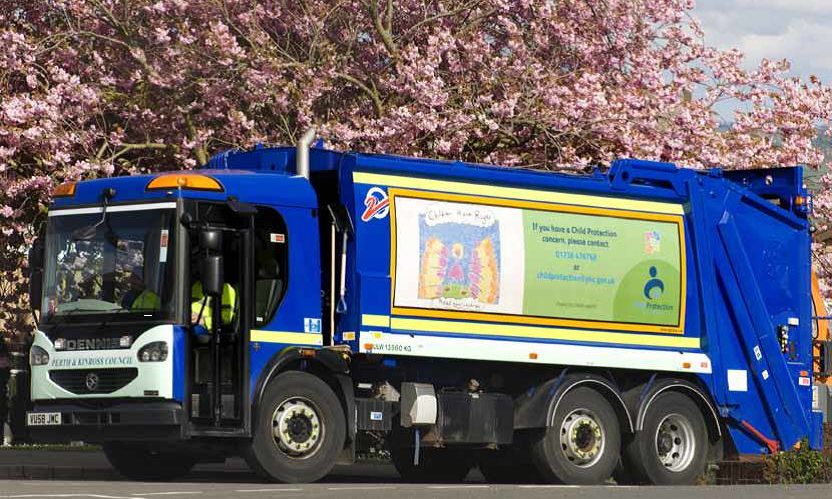 The pressurised cylinder was discovered after it had been transported to a waste recycling centre, mixed in among 150 tonnes of supposedly recyclable waste.
Councillor Peter Barrett slammed the reckless actions, which compromised the safety of refuse workers.
The Liberal Democrat councillor for Perth City Centre said: "No-one with any sense puts a pressurised gas cylinder into their bins.
"That shows a complete and utter disregard for the safety of our bin men and women.
"I've had experience of the bomb disposal squad detonating a badly corroded and unstable gas cylinder at the bottom of my street in a controlled explosion.
"That caused a hell of a bang and I fear for what the consequences could have been if staff had not been so alert as to spot the cylinder amongst the rubbish."
The discovery of the explosive casing at the Fife plant resulted in the bomb squad being called to make sure the device was not live.
Perth and Kinross Council has warned households to start disposing of waste responsibly after the narrow escape.
Mark Butterworth, head of environmental and consumer services, said: "We're pleased to see householders making good use of their recycling bins, but some items can be extremely dangerous if disposed of incorrectly.
"In this incident, the canister was dumped in a blue wheelie bin and was not seen when it was loaded onto the bin lorry.
"It's only by chance it was not crushed, which could have had serious consequences for our staff.
"Gas canisters of any size, whether blow torch cans or big cylinders, should not be put in wheelie bins."
The local authority asked people to follow information on gas cylinders about how they should be disposed of properly.