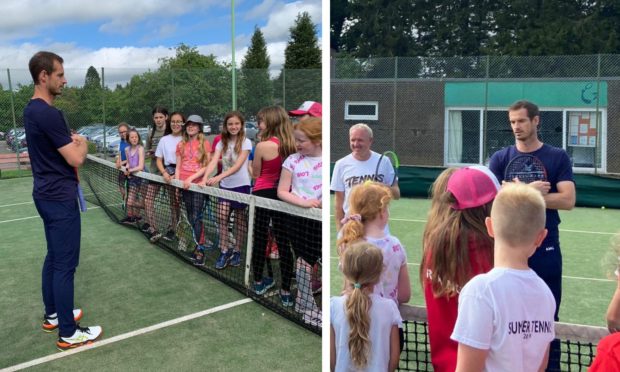 Sports superstar Andy Murray surprised a stunned group of children when he unexpectedly turned up at a tennis summer camp in Dunblane.
The Wimbledon champion dropped into Dunblane Sports Centre, where coach Mark Walker Tennis had been teaching a class of  6 to 14-year-olds.
Never forget where u come from. ❤️ https://t.co/bzRzgMCqFX

— judy murray (@JudyMurray) August 6, 2020
Even he was taken by surprise when Murray walked into his old club after spotting the children out on the court while driving past.
He said: "It was totally unexpected, I didn't know he was coming. The kids just couldn't believe it.
"The best thing was they didn't know he was coming and then when he came down and started speaking to me I still don't think they knew who I was speaking too.
"He just walked down the hill with his tennis racket."
Murray then started putting them through their paces.
Mark said: "He played with all of them, played with every single kid. Because it's Dunblane where he started it's so powerful.
Back to his roots. Bet the kids and coaches at Dunblane Sports Club loved this surprise visit. Well done @andy_murray.
@StirObserver @CentralFMNews https://t.co/IzpOoLuYq4

— ScotlandTennis (@ScotlandTennis1) August 6, 2020
Look who just casually strolled into @dunblane_sc to join in with coach Mark Walker's Summer Camp. ❤️👌@andy_murray pic.twitter.com/YrZ0Fnoco1

— judy murray (@JudyMurray) August 6, 2020
"It made a lot of people very happy, people couldn't believe it – what an experience for them."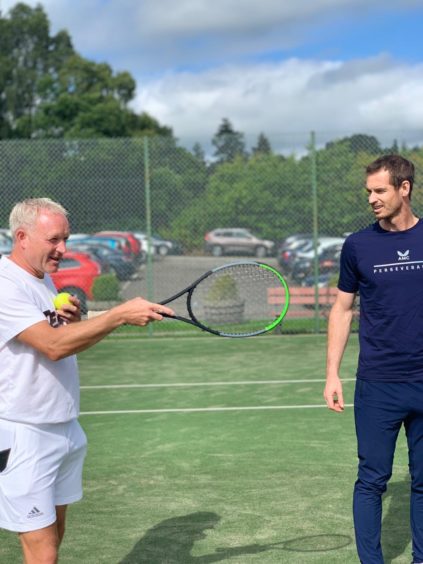 The tennis coach, who runs Mark Walker Tennis from Dunblane Sports Centre said the summer camps had been going well.
"We've been quite successful over the last three weeks and obviously this one has been the best so far."
Due to coronavirus restrictions the tennis champion was not able to sign autographs but children could get a socially distanced photograph.
Proud mum Judy Murray took to social media to comment on her son's visit, saying: "Never forget where you come from."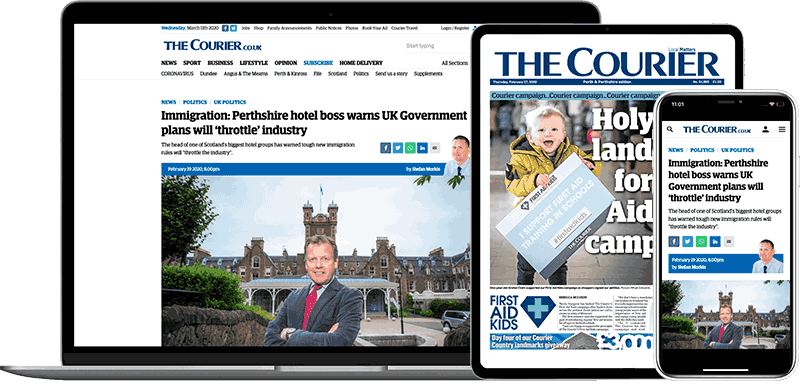 Help support quality local journalism … become a digital subscriber to The Courier
For as little as £5.99 a month you can access all of our content, including Premium articles.
Subscribe