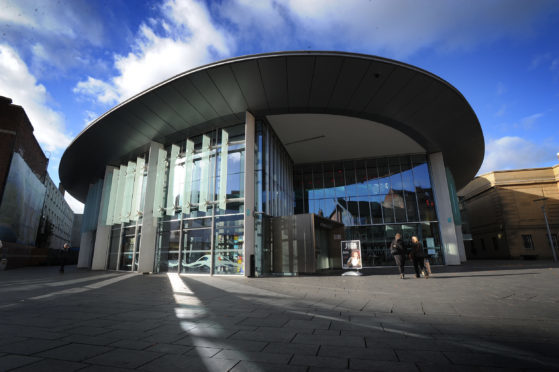 More than 40 catering staff at Horsecross Arts in Perth have been made redundant, amid union claims the organisation could have done more to reopen its cafes and save jobs.
The Courier understands a further 30 staff are expected to be made redundant from the front of house teams. Horsecross announced 120 jobs were on the line in June.
The employees have been let go following a fraught consultation, with the body behind Perth Theatre and Concert Hall not expecting to reopen its cafes and bars until at least February.
Redundancy talks at Horsecross Arts with 120 jobs in the balance at group that runs Perth Concert Hall
Paul McManus, negotiations officer for the Bectu theatre union, believes Horsecross could have trialled the reopening of its Mill Street cafe to try to save jobs.
He told The Courier: "We suggested why don't they try a limited opening during the day and see if there was any interest.
"To me the only way to see if it could open is to try it.
"We suggested outside catering. Open up the cafe – it's a big area, there's space for social distancing.
"But they've said it's too much of a gamble. I would have liked to to have seen them try. We've said give it a shot, if it doesn't work at least you've tried."
Last month The Courier revealed Horsecross staff had been left angry with the organisation during the consultation over its stance regarding catering areas.
Staff hit out at Perth's Horsecross Arts for not reopening cafes and bars as 120 jobs hang in the balance
The around 70 staff members are all on zero hour contracts and have been in receipt of furlough payments.
Mr McManus believes employees could also be saved from redundancy if the government had not decided to "wind-down" the furlough scheme from the end of August.
He said: "If there was continued support, without a shadow of a doubt (it would save jobs)."
Horsecross Arts received £750,000 from Creative Scotland last week, which it states will save eight jobs. The union believes this number can be stretched to 12 with changes to some contracts.
Nick Williams, chief executive of Horsecross Arts, said: "With no clear picture from the government about when venues can reopen and opening the venues for catering purposes alone being economically unviable, we don't anticipate there to be a catering function at either venue until at least February 2021.
"As I have discussed with the teams, it remains our hope that many of the people who may leave us now, due to this temporary situation as a result of Covid-19, will be able to return to Horsecross Arts at some point in the future."
He added: "This (Creative Scotland) funding has allowed us to save eight roles that were previously at risk of redundancy and bring 10 employees back from furlough to support the creation of a community programme which will also allow us to employ a significant number of freelancers."