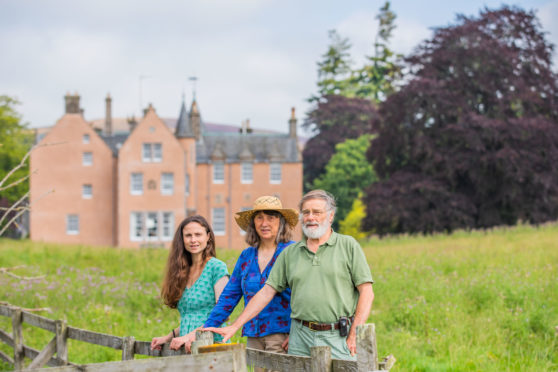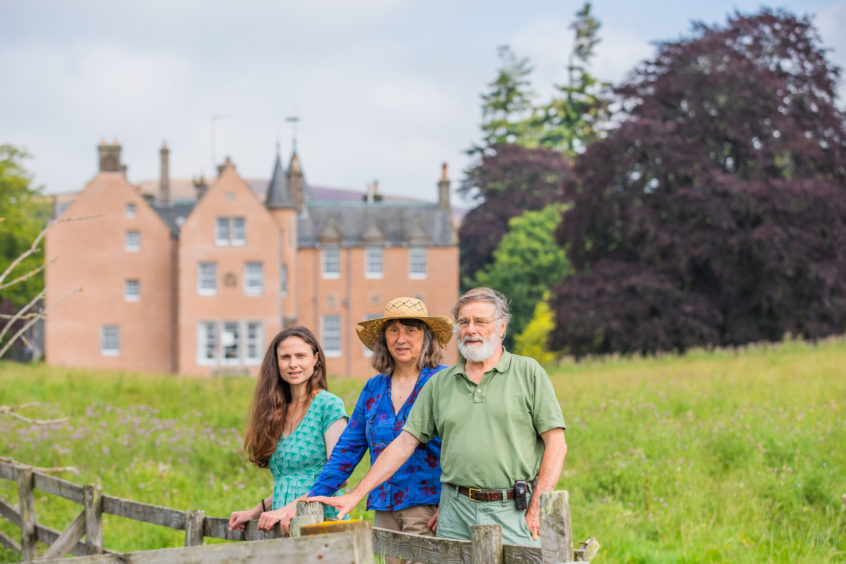 An ambitious "rewilding" project is transforming more than 400 acres of Perthshire farmland into a stunning wildlife habitat.
The scheme at the Bamff Estate, near Alyth, aims to restore agricultural land and plantations into their natural, uncultivated state.
It is part of a local plan to tackle climate change and address a global biodiversity crisis by "restoring nature's abundance" and "sequestering carbon".
The public is being invited to support the project by taking part in a stock-take of the estate's bugs, spiders and worms.
Owners Paul and Louise Ramsay hope their "citizen science project" will improve life for tiny creatures at the heart of the natural ecosystem.
They are inviting people to visit the estate, three miles north-west of Alyth, on Saturday August 22, and help catch, record and release as many insects and worms as they can.
The aim is to measure the difference rewilding is making on the area's smallest inhabitants.
Louise said: "We know we have lots of beautiful butterflies, dragonflies and ladybirds, as well as spiders, beetles, shield bugs and worms on the estate, but we don't have enough information on the amount of species or individuals.
"Doing a count like this gives us a baseline from which to measure progress over time."
She added: "People taking part in the bug and worm hunt will be making a really valuable contribution to understanding how a rewilding project like ours can help sustain and nurture Scotland's natural environment."
Organisers say if the weather is dry they will focus on counting bugs, but if it is wet they will concentrate on worms.
Mr and Mrs Ramsay said the hunt will be entirely outdoors, so safe physical distancing won't be a problem.
Local ecologist Alan Ross will offer guests training, while maps and butterfly nets will be provided.
Ecological restoration began at Bamff in the early 1990s with the recreation of wetlands and planting of new woodlands.
This latest part of the plan focuses on the southern part of the estate which is half wooldands and half fields, once used for sheep and grazing cattle.
The long-term aim is to create a "self-regenerating mosaic of dynamically evolving habitats".
To register an interest visit eventbrite.co.uk and search for the Big Bamff Bug and Worm Hunt.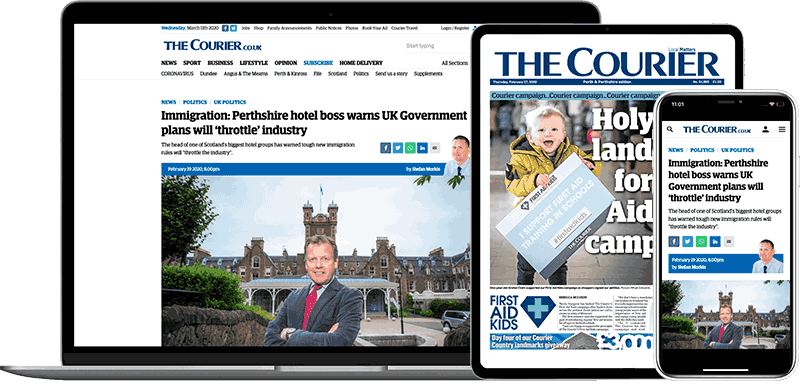 Help support quality local journalism … become a digital subscriber to The Courier
For as little as £5.99 a month you can access all of our content, including Premium articles.
Subscribe