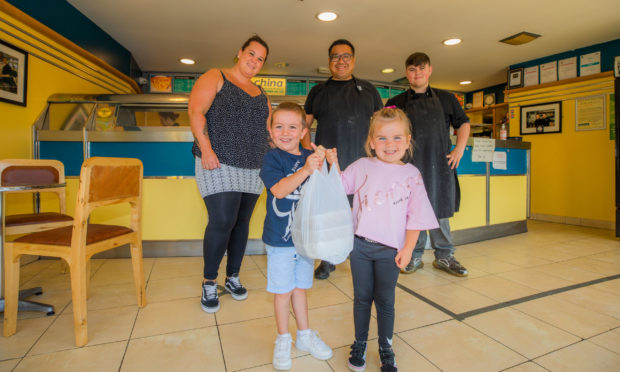 A Perth takeaway owner has been providing free hot meals to families whose homes were devastated by the floods on Tuesday night.
Pete Chan, who owns China China in Craigie, acted after seeing images of kitchens and bottom floor living spaces underwater after rain wreaked havoc across Tayside and Fife.
The takeaway boss and his staff provided over 30 meals the first night and say the orders were already building up for the second day.
Spectacular lightning storm causes travel chaos and flooding in Perth
Pete ran a similar operation when North Muirton was hit by floods a number of years ago but believes the damage he has seen this time round have been much worse.
He said: "About four years ago we had a flood in North Muirton and we put a food stand up at China China.
"But Tuesday night was different, more damage than we had seen before.
"It's really bad. There's some folk with flooding up to three feet in their downstairs.
"There's no electricity, there's people whose homes aren't liveable, there's people in hotels – we're delivering to someone in a hotel tonight."
The charitable businessman said his first thought was for those with families and young children.
Alyth man demands action after business destroyed by floods for second time in five years
He added: "The last thing they need to be worrying about is how are they going to feed their kids.
"The first few nights can make all the difference.
"So we put out the message and people were nominating their friends whose houses were under water.
"We fed about 30 houses last night. So we've made a difference that way.
"We've been well supported through this pandemic so it's good to give something back.
"And there has also been people coming in and paying more as a pay it forward scheme."
Homes and businesses were devastated by flooding across Perth as five weeks of rainfall came down in one night.
Inch Head Terrace resident Andy Malcolm said: "I went to bed at about 2am and woke up just after 7am to find the flat ankle-deep in water. All that rain must have flooded in in that short space of time."
He added: "I was woken up by a popping sound, which turned out to be an extension cable that was lying on the living room floor.
"It maybe wasn't the most sensible move, but I got up and walked through the water with a metal walking stick to turn off the electricity."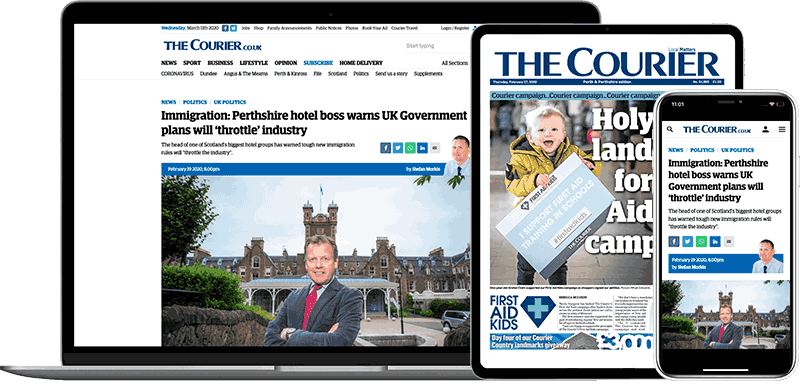 Help support quality local journalism … become a digital subscriber to The Courier
For as little as £5.99 a month you can access all of our content, including Premium articles.
Subscribe