Locals warned of further downpours and flooding as Met Office weather warning issued for Tayside and Fife
Forecasters have warned parts of Tayside and Fife to brace for another downpour which could lead to further flooding this week.
A Met Office yellow warning for rain will come into effect across the kingdom and much of Perth and Kinross on Tuesday.
The forecaster said "heavy" showers will batter the area with "deep flood-water" possible in some parts.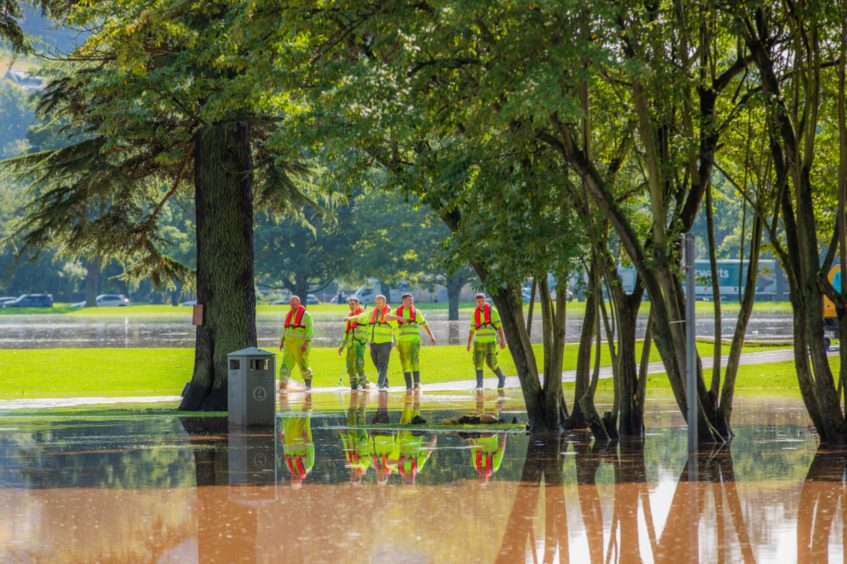 Perth itself, which was hit by major flooding last week, falls within the warning area. Angus and Dundee are not expected to be hit by the worst of the weather.
The Met Office statement reads: "Heavy showers are expected to develop on Tuesday afternoon.
"Whilst most places will miss the worst, some showers could be slow-moving and there is a chance of that 20-25 mm of rain might fall in an hour with perhaps 50mm in three hours.
"The showers will ease during Tuesday evening."
It adds: "There is a small chance that homes and businesses could be flooded, causing damage to some buildings along with fast flowing or deep flood-water."
Power cuts are also possible with a "small chance" of communities being cut off by flooded roads.
The rainfall could lead to issues on roads, and cancellations of bus and rail services.
The Met Office warning will be in effect from 1pm until 9pm.
Major flooding battered Tayside, Fife and Aberdeenshire last week in the wake of heavy rainfall and thunderstorms.