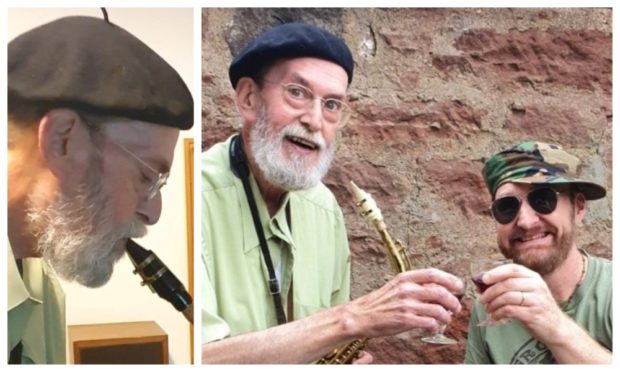 A Perthshire musician struck down by terminal cancer has realised his lifetime's ambition to record an album of his own music after being given just months to live.
Multi-instrumentalist Jim Morrice, who played saxophone, clarinet and flute and sang with several well-known bands throughout Scotland, recorded the album during lockdown after being given the bad news by doctors in February he has cancer of the aesophagus.
Initially he was told he might live for at least another ten years but tests confirmed it had spread to his liver and in April, he was told he might only have four months to live.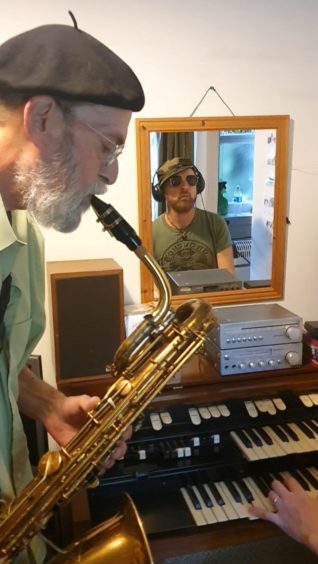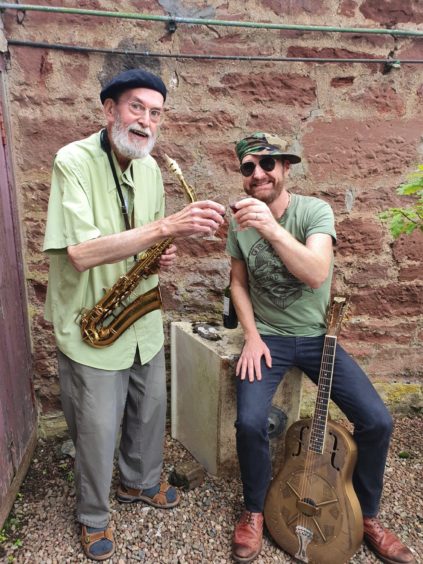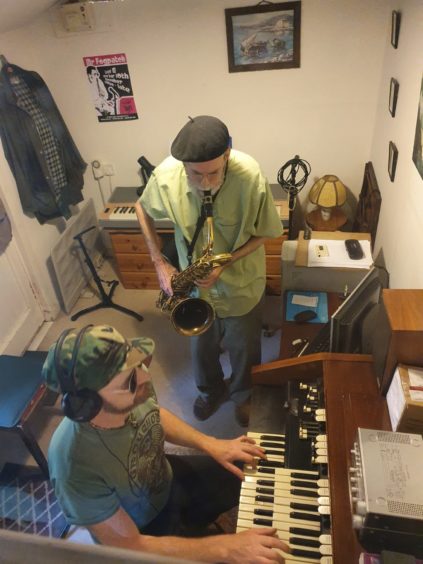 Jim, 73, said, "Around that time I had bought a cheap video camera and recorded three video heads of me playing some of my own sax melodies, really just to see what quality it was.
"I sent them to my friend Lefty (Dundee musician Paul Wright).
"I didn't set out to do an album, I just sent him some more ideas and he came up here to my house and it all took off."
The pair worked on Jim's ideas and songs in his garden under the glorious sunshine during lockdown and – once it was permitted – in his home studio and ended up with a complete album of various styles.
"I've always been a jazz blues fan although it isn't a jazz blues album.
"It's really a collection of musical ideas I've had for a long time but it definitely has a New Orleans vibe running through it all.
"I'm very grateful to Lefty for being the driving force and making it all possible."
Lefty added: "Nobody could come and see Jim because he was vulnerable during lockdown but when the doctors told him he might only have four months to live, it was a huge shock and I knew then we had to get a move on.
"After doing some live stuff in his garden with him, we suddenly had enough for an album.
"We realised that all the drums used in the recording were sent to us by recently deceased musicians so we thought Dead Men's Drums would be an apt title."
Jim, whose previous bands include Bittersweet, The Vikings, The Jellyroll Band and Lefty & Friends, has also taught music at Strathallan School and Glenalmond College, as well as teaching privately.
Refusing to bemoan his luck, Jim humbly accepts what's happened and is focusing on being positive with what time he has left.
"I'm just keen now to see what people think of it, but I know I might not be around to see it," he says.
"I'm relatively comfortable with that, although I can't play for very long now as I get very tired.
"Starting the recording process really lifted my spirits after being told the cancer was inoperable.
"When we were seeing the music growing during the glorious weather in the springtime, it kept me going and I'm really proud of what's happened."
Originally from the Stirling area, Jim came to Perth in the 1970s and moved to his present home in the grounds of Jordanstone estate, near Meigle, around 25 years ago.
Jim and Lefty met when both were recording at the Seagate Studios in Dundee and he began playing with Lefty's then band, Quarter.
Firm friends now for a quarter of a century, their association finally came full circle as Mike and Anth Brown, who owned the Seagate Studios at the time, mastered the new album.
Dead Men's Drums has just been released and is now available to buy online at jimmorrice.bandcamp.com.