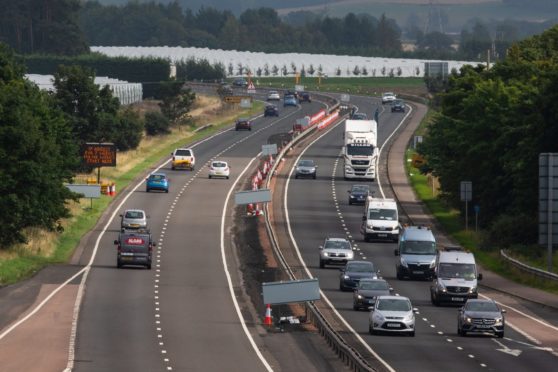 Repair crews have begun fixing a carriageway flyover which was badly damaged in a crash involving a crane.
The first phase of a £650,000 project to repair the damaged A90 Glencarse Overbridge started on Monday.
A lorry carrying the plant machinery collided with the A90 flyover which spans the dual carriageway between Glencarse and St Madoes last November.
A90 flyover to be closed 'for foreseeable future' and further lane closures in place following dramatic crash
Structural damage to the bridge left one lane unsafe for vehicles to cross. Workers will replace some of the steel structural beams and associated components beneath the bridge deck
Bear Scotland embarked on the first round of repairs on Tuesday, having worked to secure the structure for one-way traffic shortly after the crash.
The first phase is expected to take up to seven weeks to complete.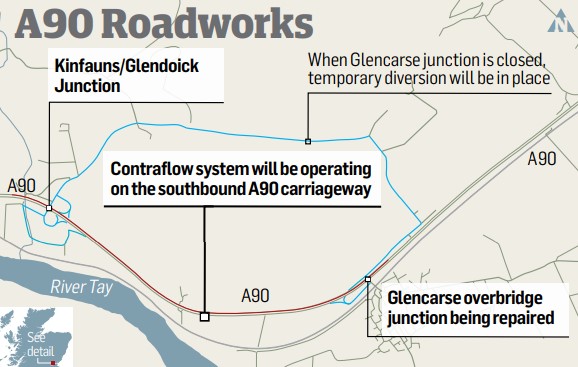 The A90 will remain open during the project, however to keep road workers and motorists safe and to complete the work in the shortest possible timescale, the northbound carriageway will be closed and a contraflow system will be in operation for the duration of the project, with traffic running in one lane in each direction on the southbound carriageway.
Some short overnight closures on the bridge deck will be required at times to allow teams to safely carry out engineering work.
Bear bosses hope the second phase of repairs can begin in mid-October and will involve refurbishment of the concrete bridge deck.
Andy Thompson, BEAR Scotland's North East Unit Representative said:  "We're pleased to begin work to repair the A90 Glencarse Overbridge after it was damaged last year, which will pave the way to us being able to safely restore the bridge to its full capacity and reopen both lanes again.
"The repairs are a complex process with teams working to address substantial damage to a number of key components beneath and within the structure, and we've tried to arrange the programme to ensure the least disruption to road users and the local community as possible.
"We thank all road users and the local community for their patience in advance while we carry out these essential repairs.  We encourage motorists to plan their journeys in advance by checking the Traffic Scotland website for up to date travel information."
Significant delays ensued when the low loader truck carrying the machinery collided with the bridge at the start of the teatime rush hour.
The accident also caused a water mains to burst, knocking out supply to some properties in St Madoes.
Local residents faced more travel upheaval as the bridge was out of action for almost six weeks before temporary traffic lights were set up to allow one-way traffic to cross the four lanes of carriageway below.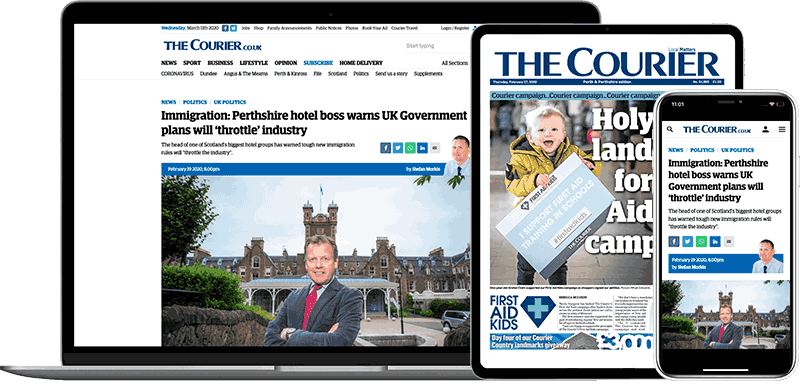 Help support quality local journalism … become a digital subscriber to The Courier
For as little as £5.99 a month you can access all of our content, including Premium articles.
Subscribe