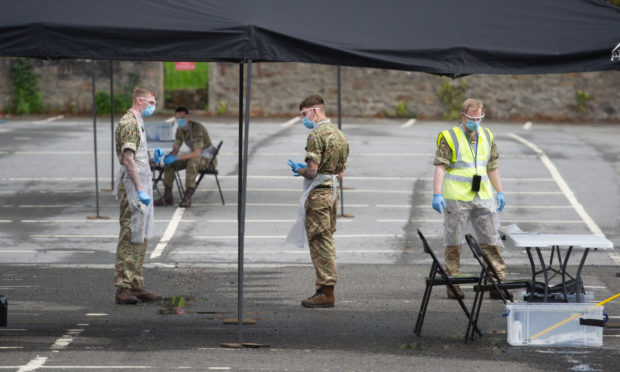 Residents living in remote corners of rural Perthshire have reported facing significant delays when ordering coronavirus testing kits online.
With a reduced number of testing sites across the region and some people not unwilling or unable to travel, more people are turning to self-testing kits, which can be purchased online .
However, many courier companies are unable to deliver the kits to people who need to be tested immediately.
As cases spike in Perthshire, local politicians are pleading for more support to ensure everyone who needs a test can get one promptly.
Pete Wishart MP and Highland Perthshire councillor Mike Williamson have been contacted by constituents living in Highland Perthshire who have been trying for days to get access to a home testing kit.
Mr Wishart said: "I am deeply concerned to hear that people in Highland Perthshire are struggling to get tested for COVID symptoms at home.
"Whilst I completely understand that home testing kits are at a premium for those who have no access to a private vehicle, I would have thought it prudent to ensure some of these kits were reserved for our more rural areas, which tend to be further away from testing centres.
"I have raised this matter with UK Government Ministers, but I fear it will be too late in this particular case, as home testing should be carried out at the very latest by day four of symptoms having first developed.
"I am keen to ensure that nobody else is put in a position of not being able to access a home testing kit if they cannot practically get to a testing site."
Mr Williamson added: "People in Highland Perthshire are at a significant disadvantage in terms of being geographically much further away from testing centres than most other people in Scotland.
"Whether it be not having a private vehicle, or the increased costs involved in getting to testing facilities, it is imperative that we get more home testing kits available for our rural communities."