Repair works start at battered Craigie Burn following storm
Repairs to a Perth watercourse have begun after it burst its banks during last month's flash floods.
Craigie Burn is in line for a number of rebuilding measures after more than a month's worth of rain fell on the city on the night of August 11.
Water surged up and out of the stream at several points along its path, causing serious damage to properties and infrastructure.
Calls for council intervention at washed-out Perth lockups where valuables were left ruined
Among the areas affected were Balmoral Place, where lock-ups were flooded with raw sewage and dozens of parked cars were written off.
Perth and Kinross Council started the first stage of repairs this week, with crews working on the footpath between the South Inch and Glenearn Road.
Walkers and cyclists looking to use the shortcut to Inchview Primary which passes beneath the railway tracks will need to take the long way round until at least the end of the week.
A council spokesperson said: "The footpath between the South Inch and Glenearn Road will be closed from tomorrow until at least September 4 to allow for emergency clearance works to be carried out along Craigie Burn.
"The work at the South Inch will involve the removal of sediment left behind as a result of the storms on 11 and 12 August.
"It is necessary to close the footpath to ensure public safety.
"After work at the South Inch is completed clearance works will continue at several further locations along the burn, including Windsor Terrace, Balmoral Place, Darnhall Park and at the Dry Pond off Glasgow Road."
Last week, SNP MSP Roseanna Cunningham called on the council to act quickly to repair flood damage across the region.
The Scottish Government Environment Secretary said she was hoping to see more preventative works carried out across Perthshire.
She said: "There is absolutely no doubt that the level of rainfall experienced here in Perthshire South and Kinross-shire was extreme but that doesn't take away from the difficulties and anguish experienced by those of my constituents whose properties were compromised by floodwaters.
"Firstly, I hope that there will be an acknowledgement that it is important to re-assess defences whenever an instance of this nature happens.
"With climate change, there is every chance that such extraordinary weather will become more frequent and we must ensure that flood management plans remain resilient."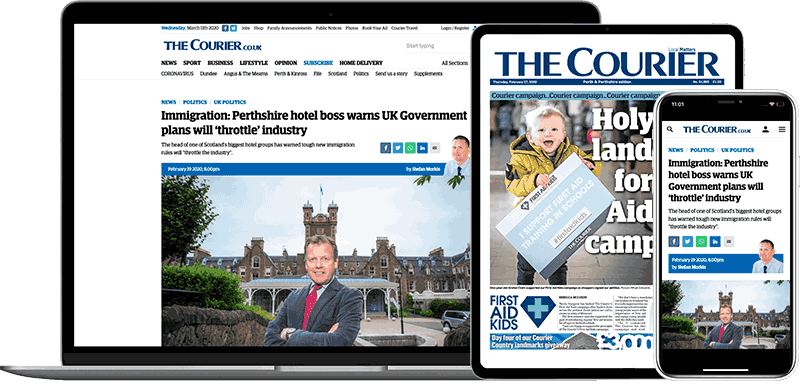 Help support quality local journalism … become a digital subscriber to The Courier
For as little as £5.99 a month you can access all of our content, including Premium articles.
Subscribe