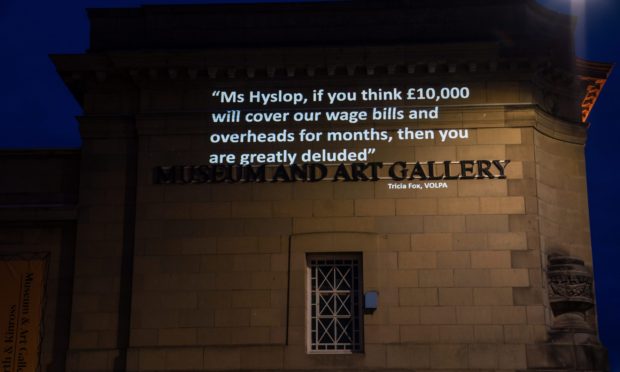 An anonymous campaign group projected messages of support for the events industry onto buildings on Perth's Mill Street.
The group, who are calling on additional arts funding to be delivered to venues around the country, projected messages from an open letter to culture secretary Fiona Hyslop.
It was written last week by Tricia Fox, boss of Perth PR firm Volpa, who said she had been forced to axe jobs in order to stay afloat.
The messages, projected onto Perth Concert Hall and Perth Muesum and Art Gallery on Sunday, demanded more support for arts and events firms.
The Scottish Government has announced additional funding of £10m for those in the events industry, on top of £2.3bn of business support.
Holyrood bosses have also urged to UK Government to increase their support for the sector.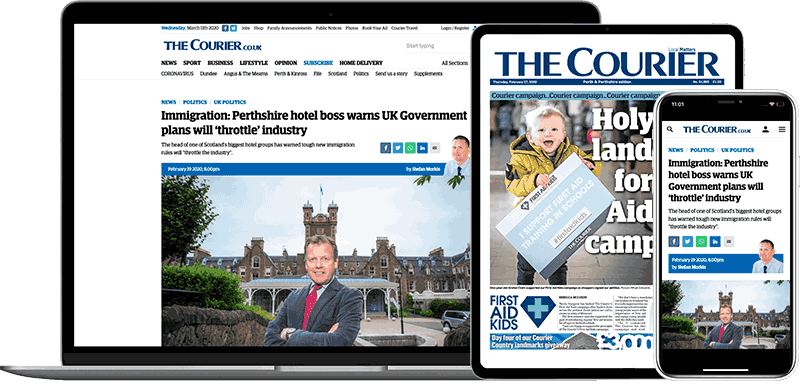 Help support quality local journalism … become a digital subscriber to The Courier
For as little as £5.99 a month you can access all of our content, including Premium articles.
Subscribe