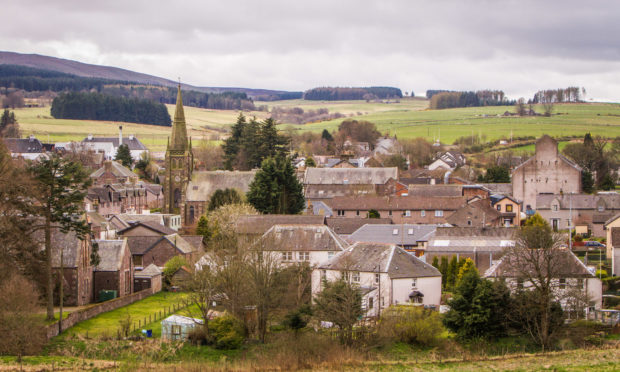 A Perthshire village has been shaken by its biggest earthquake in almost a decade.
Residents of Blackford reported hearing a loud boom as the tremor, which had a magnitude of 1.3, struck at 3.29pm on Wednesday afternoon.
It is believed to be one of the worst to hit the area, which lies south of the Highland boundary fault line, since 2011. Another 1.3 quake hit the village in 2015.
Data from The British Geological Survey (BGS) showed Wednesday's event occurred at a depth of 8km underground, with the epicentre lying just a mile north of the Gleneagles Hotel.
While staff at the luxury hotel said they had not noticed the quake, locals in Blackford reported "a weak to moderate shaking", according to the BGS.
Local distillery worker Andrew Simpson was enjoying a day off when the earthquake struck.
He said that initially he thought the noise was due to work to build a railway siding at the Highland Spring factory.
The 56-year-old said: "I was sitting having a cup of tea and suddenly the whole house was shuddering.
"I thought 'what the hell is that?'. I thought at first it was work for the railway line at Highland Spring but then I saw on Facebook that an earthquake had been recorded so that's how I knew what it was.
"It was a bit of a shock. When I was young we used to get them a lot, but there's not been many of late. It's the biggest I can remember."
Community council member Katharine Huggett holds data recording every earthquake in the area from 1608.
She said the area had seen a drop in seismic activity in the past 10 years.
"I was sitting at my computer, minding my own business and I heard a loud boom," she said.
"We have had a lot of them in the past but this is the first one I have heard in 10 years – they calmed down about 10 years ago.
"This one was 1.3 and it's unusual for us to have them at that magnitude but we've had larger – at least 2.4."
The Blackford earthquake comes just three months after Comrie, which is better known for suffering tremors, was shaken by a 2.2 magnitude quake at 3.22pm on June 6.
The town, which is nicknamed Shaky Toun, is home to Earthquake House, which was built in 1869 as a tremor observation centre and is now a local tourist attraction.
In 2016 statistics showed that Perthshire was struck by an earthquake every 12 weeks over an almost two year period.
Between January 2015 and November 2016 the region was hit with eight tremors, while Scotland as a whole suffered 146 quakes, double the usual frequency.
Quakes are caused when masses of rock in the planet's crust move against each other, often along fault lines.
One of the major Scottish lines is the Highland Boundary Fault, which bisects Perthshire on its route from the Isle of Arran to Stonehaven.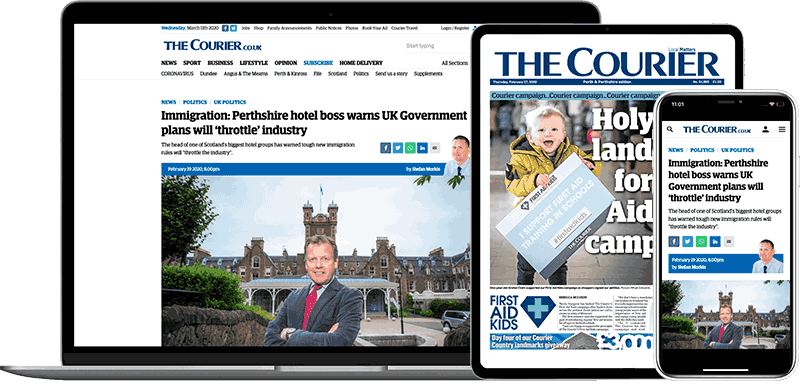 Help support quality local journalism … become a digital subscriber to The Courier
For as little as £5.99 a month you can access all of our content, including Premium articles.
Subscribe