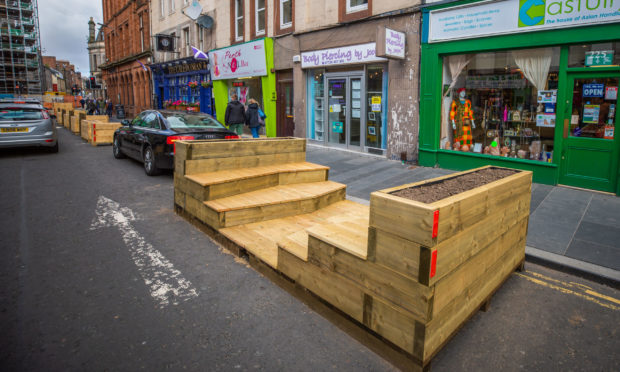 A group of Perth businesses have banded together to preserve the historic city centre and oppose new traffic-reducing measures.
Independent traders, charities and  residents say they are concerned about the introduction of pedestrianised zones on streets that are already struggling to deal with the impact of post-lockdown life and changing shopping habits.
Revealed: £1.1m plan to increase pedestrian and cycling safety in Perth and Kinross
The Perth Historic Quarter has been set up by more than half a dozen businesses and organisations in and around North and South Methven Street, the City Mills and St Paul's Cathedral.
It comes after more then three quarters of businesses operating in the middle of Perth High Street signed an open letter last week asking for so-called parklets – pavement extensions involving wooden seating areas which have been placed in some roads – to be removed.
The protest, led by Mobile Solutions manager Imran Javed,  has been converted into an online petition which has garnered hundreds of signatures.
The new group's spokesman Peter Whyte said the measures restricted access for vehicles and customers and, by forcing pedestrians closer together, could lead to increased risks of Covid transmission.
He added: "It's incredibly insensitive to impose such a huge risk on traders, who, let's remember are not salaried and who are forced to carry the financial burden of experimentation and suffer the added anxieties of the very real threat to their livelihoods.
"While some businesses may welcome these proposals, the vast majority do not. These interventions need to be urgently and radically reviewed. We really hope we can act quickly, in concert with officials, to reappraise their intentions in the face of the very real damage caused."
Local authority chiefs say the measures are meant to ensure shoppers can safely pass each other in the street and insist they are talking to businesses across the city as plans are rolled out.
A Perth and Kinross Council spokesperson said: "The council's primary objective in introducing a range of measures to support physical distancing, including the new pedestrianised zone, is the need to maintain public safety and help prevent the spread of coronavirus.
"We have been contacted direct by local businesses regarding the measures and are currently making arrangements for a discussion with them to consider the points they raise and look at any adjustment that may be required."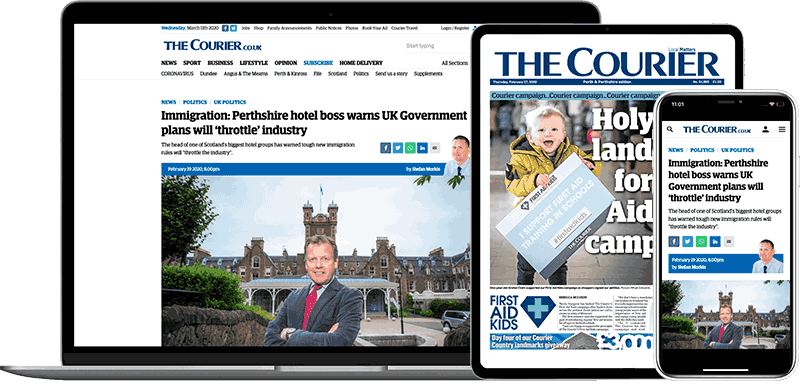 Help support quality local journalism … become a digital subscriber to The Courier
For as little as £5.99 a month you can access all of our content, including Premium articles.
Subscribe