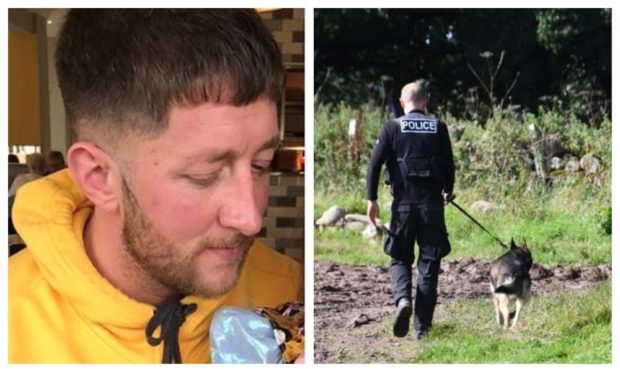 Police teams were searching the outskirts of Perth on Friday for missing Glenrothes man Steven Squire after he was last seen in the Broxden area on Wednesday evening.
Two teams of officers and dogs walked the pathways between Buckie Braes and Necessity Brae in the continuing hunt for the missing 33-year-old.
Steven has been missing from his home address since about 6pm on Sunday August 30 and is believed to have last been seen in the Broxden area of Perth about 6:30pm on September 2.
Urgent appeal to trace Fife man, believed to have travelled to Perth, who has been missing for four days
The Courier understands his car is parked near the Travelodge complex and police believe he left the area on foot.
Kyle Hegg, a childhood friend of the missing man put out an appeal on social media for Steven to get in contact with his family.
Kyle said: "If you have been in his company and want to keep anonymous or if someone has made you aware or you see him please contact the police and me immediately.
"If I have to drop everything and come get him personally I will, cause that's what brothers do.
"Please be safe man, if you see this contact your family or one of us."
A witness who saw the search party on Friday afternoon told The Courier: "They were in Broxden last night.
"Today I've seen two officers and two dogs searching the path.
"It's quite a popular path and there's a lot of dog walkers.
"There's one main path and then there's another path through the woods, they run parallel to each other but the one through the woods is quite overgrown.
"It's quite a distance they're searching."
Police Scotland have put out an appeal for anyone who may have seen Steven to come forward as they continue their search for the missing Fife man.
He is described as between 5ft 10 to 6ft tall, medium build, tanned complexion with green eyes, short facial hair and short dark hair which is shaved at the sides.
The missing man also has tattoos on his neck, arms and hands.
Tayside Police have said they do not have a description of the clothing he was last wearing but they believe he may have have had on a black baseball cap.
A spokesperson for the force said: "If you have any information relating to Steven's whereabouts, or any other information that could assist us in finding him, please call 101 quoting incident number 2861 of the 1st September 2020, or speak to any police officer."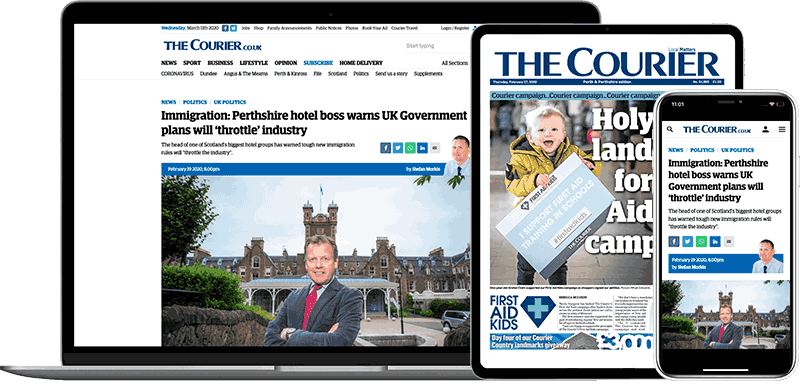 Help support quality local journalism … become a digital subscriber to The Courier
For as little as £5.99 a month you can access all of our content, including Premium articles.
Subscribe