Jobs under threat at Highland Spring's Perthshire HQ
Bottled water giant Highland Spring is preparing to enter into redundancy talks with staff at its Perthshire headquarters.
Jobs could go at the company's Blackford base, after a downturn in trade forced bosses into a battle for survival.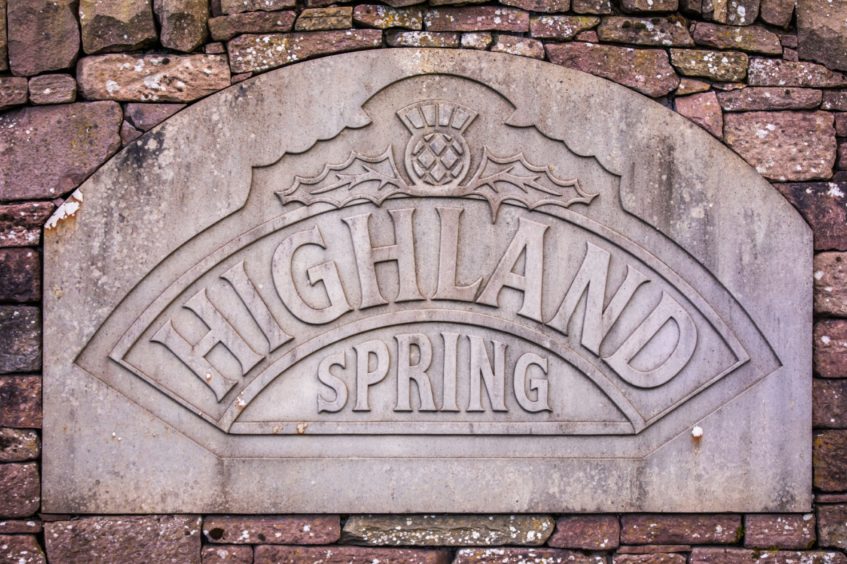 Around 32 posts will be axed at both the Perthshire site and the firm's smaller depot in Lennoxtown, East Dumbartonshire.
Meanwhile, all staff have been told they face having their wages cut with the introduction of an "across-the-board salary reduction" until at least the middle of 2021.
A spokeswoman for the Highland Spring Group said the planned changes have been made in consultation with employees, and after a "broad review of all options".
She said: "These proposals have been introduced as a result of the financial impact of Covid-19 on the Highland Spring Group and to support the long-term sustainability of the company.
"All staff will be fully supported through the consultation process over the coming weeks."
On Thursday, the company confirmed that the majority of job losses will be at the Lennoxtown plant, with five posts set for the chop in Perthshire.
Highland Spring has been part of Blackford for more than 40 years and is one of the region's biggest employers with 288 staff at its Ochils plant, representing nearly two-thirds of its entire workforce of just over 400.
In October, the firm blamed rising costs as profits slumped to £520,000 in its most recent financial year – down from £3.3 million previously.
Local Tory MSP Alexander Stewart, representing Mid-Scotland and Fife, said it was "hugely disappointing" to hear of potential redundancies at "such an iconic firm which is so vital for the local economy".
He said: "Employees must be fully consulted throughout this process and if wage cuts and redundancies do go ahead, then every avenue must be explored to support workers at this hugely difficult time."
Local SNP MSP Roseanna Cunningham said she hopeful job losses at Blackford could be avoided. "There can hardly be a business in the country that has not affected in some way by the global pandemic," she said.
SNP MP for Ochil and South Perthshire John Nicolson said: "This will have a big knock-on effect on the area. I have already been in touch with the company to ask them to meet me. I do not want to see any compulsory job losses and for those taking voluntary redundancies, there must be support measures to help affected employees source alternative work."
The company is owned by 88-year-old businessman Mahdi Altajar, a former UAE ambassador to the UK and Scotland's fifth richest man with an estimated fortune of £1.6 billion.
In a radio interview broadcast in February, his son Mohsin Altajir spoke of his frustration with objections to the family's Blackford bottling plant and warned that Brexit and Scottish independence could block their plans to expand further.
He told BBC Radio Four his family felt stung by opposition to a £16m factory extension and complaints about lorry movements through the village.
Mr Altajir said the family had looked at automating production in Blackford, but had decided not to out of a sense of loyalty to the community.
"As a family, we choose not to do it because we feel this has given us luck, this place," he said. "It's given us wealth and, at the end of it, we want to support the communities around us, but there's only a certain amount we can take."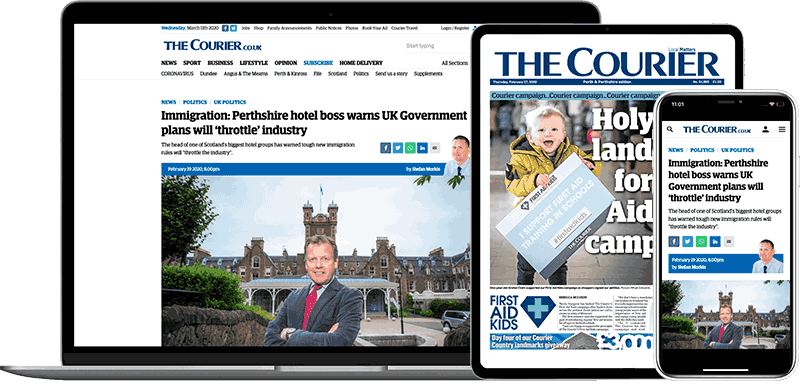 Help support quality local journalism … become a digital subscriber to The Courier
For as little as £5.99 a month you can access all of our content, including Premium articles.
Subscribe