A motorist driving the wrong way down a slipway on one of Perthshire's busiest roads came within feet of being "wiped out" by a 40-tonne lorry, according to a witness.
The black vehicle is seen entering the A90 from the off sliproad to St Madoes.
The shocking incident was captured on dashcam footage by another motorist, who was travelling along the dual carriageway.
The man, who did not want to be identified, believes the female motorist in the black car became confused by roadworks in the area, causing her to take a wrong turn.
The A90 is currently subject to a contraflow while repairs are carried out to a flyover over the road.
The bridge, which lies between St Madoes and Glencarse, suffered structural damage last November after being struck by a lorry hauling a crane.
The bridge was subject to restrictions for a number of months until the first phase of a £650,000 project to repair the damaged structure started in August.
As part of the contraflow, traffic travelling east is directed to use the inside lane of the A90 to get to St Madoes.
He said: "As I was approaching the junction out of the corner of my eye I spotted the SUV and I could tell it was going the wrong way.
"There was an artic lorry coming the other way and it was sounding its horn and so was I – there was no chance of us stopping as we were doing 40 or 50mph.
"If the lorry had being going into St Madoes the SUV would have been wiped out and the lady in the car would probably have been killed."
Local councillor Angus Forbes said: "This looks like a very narrow miss and I am pleased the driver recognised their error before it was too late and avoided a horrific accident which would almost certainly have resulted in a loss of life."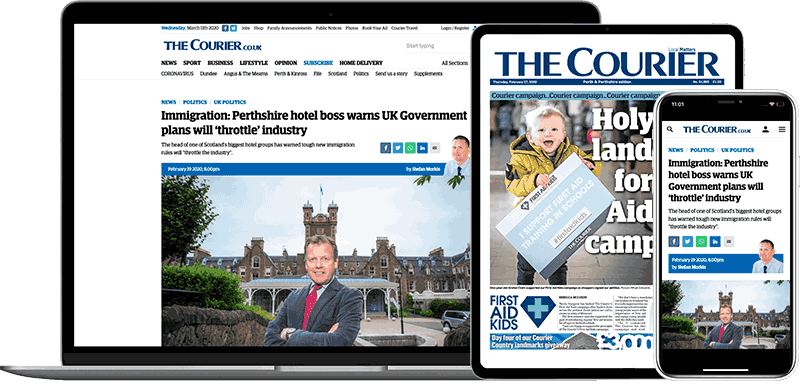 Help support quality local journalism … become a digital subscriber to The Courier
For as little as £5.99 a month you can access all of our content, including Premium articles.
Subscribe