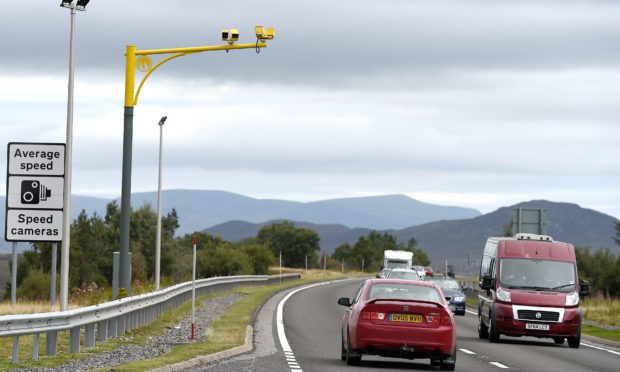 A drunk businessman drove down the wrong side of the A9 in Perthshire with his lights on full beam before crashing into a lorry and flying down an embankment.
Derek Macaloney, 38, was still nearly three times over the limit when he was tested at hospital after the early morning crash in his two-tonne Ford Ranger pick-up.
Perth Sheriff Court was told the lorry driver and another passing trucker both rushed down the embankment to try to assist the stricken driver.
Macaloney, whose family run a digger bucket company, was banned from driving for 33 months and fined £2,250 by Sheriff Lindsay Foulis on Friday.
Fiscal depute Lisa Marshall said: "This happened around 6am. Two HGV drivers were heading north to Drumochter Pass.
"The first became aware of the accused's vehicle, with headlights on full beam, coming towards him. They came towards him on his side of the carriageway.
"The driver braked heavily and almost came to a halt in an attempt to avoid a collision. There was insufficient time and distance. The accused struck the side of the first HGV before crossing the carriageway again and ending up down an embankment. Both HGVs came to a stop.
"The drivers went to offer assistance to the accused. The accused had freed himself and was walking up the embankment.
"On speaking to him they could detect he had been drinking.
"They could smell alcohol from him and he admitted he had been drinking earlier."
Macaloney was so drunk that he told police he had been "driving in a layby."
Macaloney, of Kennoway Crescent, Hamilton, admitted driving carelessly on the wrong side of the road with his full beam on before crashing into a lorry.
He also admitted drink-driving on the A9 at Drumochter on February 23 2019.
Solicitor Archie Hill, defending, said: "He had been delivering to Aviemore, stayed overnight, and was drinking with colleagues. He left at 5.15am and was heading south to commence his job in Cumbernauld.
"He was dressed in a heavy jacket and decided to pull in and take his jacket off. It was foggy conditions and he had his full beam on.
"Unfortunately he should have slowed right down to the conditions, but he thought he was on the right side of the road. He was confronted with the lorry."
Mr Hill said: "He works in a family firm and is able to pay a substantial financial penalty.
"He could pay any fine in three months."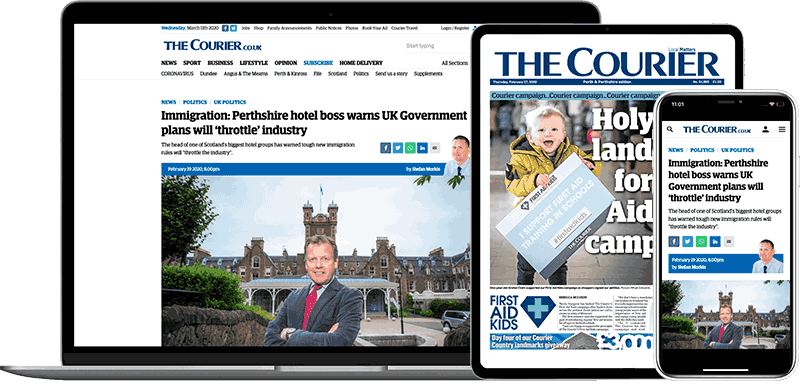 Help support quality local journalism … become a digital subscriber to The Courier
For as little as £5.99 a month you can access all of our content, including Premium articles.
Subscribe