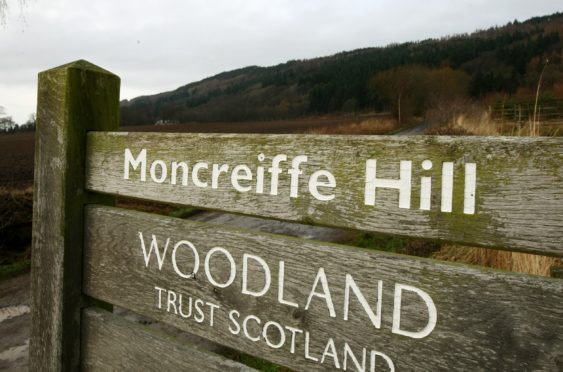 A new book will shines a light on the secrets unearthed at ancient Perthshire hillforts as part of a "spectacular" four-year archaeology study.
Hillforts of the Tay reveals the stories of the Moncrieffe Hill and Castle Law in Abernethy.
Led by Perth and Kinross Heritage Trust (PKHT), the publication details the discoveries found during a community archaeology project.
PKHT worked alongside the AOC Archaeology Group to put together the book as part of the Tay Landscape Partnership Scheme (TayLP).
Trust director David Strachan said: "The scale of this community archaeology project was incredible – with over 500 volunteers contributing 1,743 days to survey and excavate over a four-year period – in some way a fitting tribute to the Iron Age communities who constructed these monumental sites over 2,000 years ago.
"I do feel that through engaging in the hard graft of digging these sites, we in some way got closer those ancient builders, and this great little book tells the story for all."
The completed booklet presents the findings of the sites, which were investigated from 2014 until 2018.
It includes information on the hillforts' construction, their use and abandonment over 2,000 years ago, and the artefacts discovered during the excavation.
Managing Director of the AOC Archaeology Group, Dr Andy Heald said: "AOC Archaeology Group are proud to work in partnership with PKHT and the TayLP on this important project.
"Not only has the Hillforts of the Tay project given us an important insight into the complexities of daily life at these fascinating sites over 2,000 years ago but it has also provided us with a unique and important opportunity to share our passion for archaeology and celebrate the rich cultural heritage of Perth and Kinross."
Director of Fieldwork at AOC, Martin Cook added: "It has been a privilege to work with the community on these important hillforts.
"The remains of the ramparts and structures that were investigated during our excavations have much to add to our understanding of the use of these sites during the Iron Age as well as having important implications to the way we understand hillforts in the region more broadly."
Hillforts of the Tay can be purchased on the PKHT website.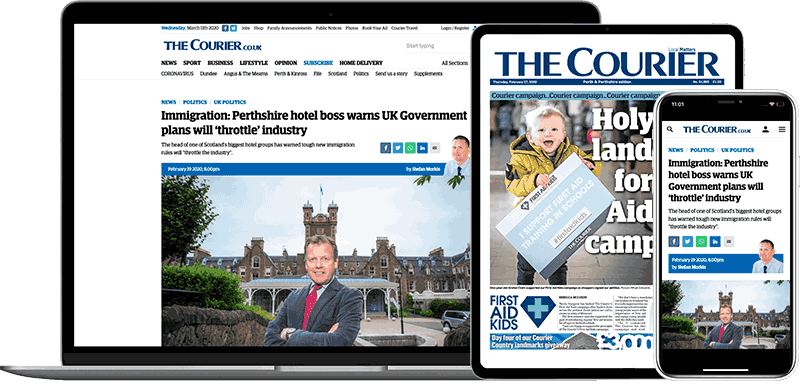 Help support quality local journalism … become a digital subscriber to The Courier
For as little as £5.99 a month you can access all of our content, including Premium articles.
Subscribe