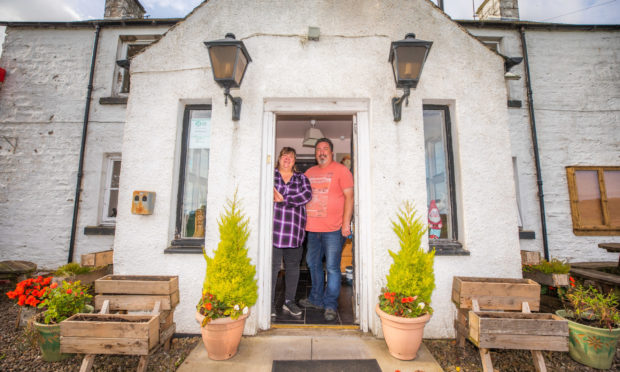 Management at an almost two-century-old Perthshire inn have thanked everyone who supported them during their "dream" tenure as their business becomes the region's latest coronavirus casualty.
Eileen Keay and Frank McKie will not reopen Chapelhill Inn, following flood damage and "extreme constraints" put on their business by the pandemic.
However, the pair have reflected on their five years in charge of the Logiealmond pub-restaurant and have nothing but fond memories.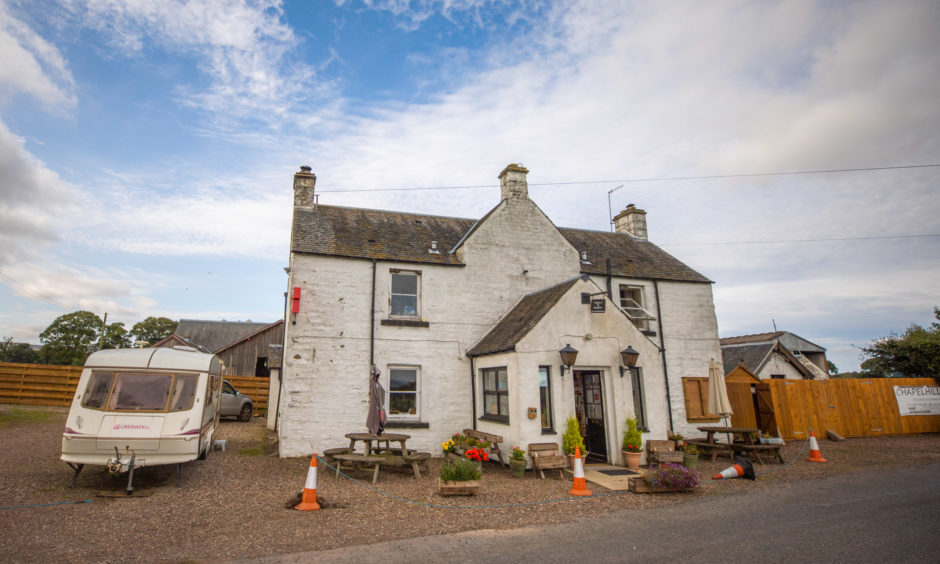 Taking over the historic country pub, which has been shut since March 15, was a dream come true for third generation Logiealmond woman Eileen, who worked in the pub as a youngster.
However, it was uncharted waters for Frank, who said his only prior experience of being in a pub was on the other side of the bar.
Eileen said: "We took on the inn five years ago but we just stayed next door before that. It was a wee bit of a dream come true.
"Our first weekend was Valentine's Day and it was fully booked. We'd never cooked on that scale before and were really nervous but it was great.
"We've had so much help from our friends and neighbours over the years, which we really appreciate. There are about 20 staff name badges here for people who just come and help out off their own backs."
The Chapelhill Inn dates from back to 1837, when it was known at the time as The Logiealmond Inn.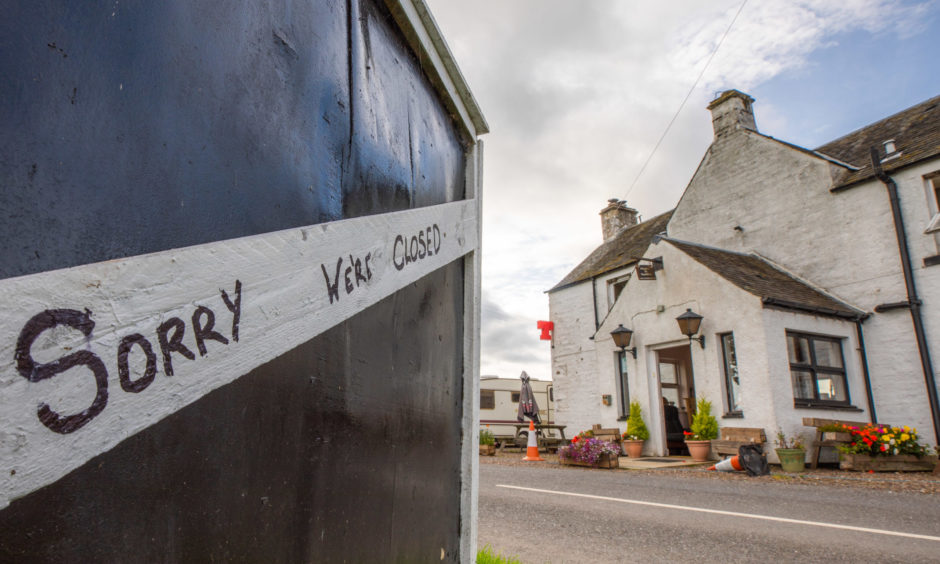 The pub-restaurant is teeming with history inside and out, thanks to a project run with a local historian to identify and display scores of black and white photos from the area.
Frank and Eileen say the pub has been a central hub for a community which may be decreasing in numbers but is stronger and closer-knit than it's ever been.
Former HGV driver Frank said: "I was a stranger when I first came here and have been completely welcomed.
"We've put on bike nights, ceilidhs with bands from all over and seniors dinners, which have always had every room packed."
The size of the premises, which has three rooms for patrons, has made social distancing a tricky predicament for the family to enforce.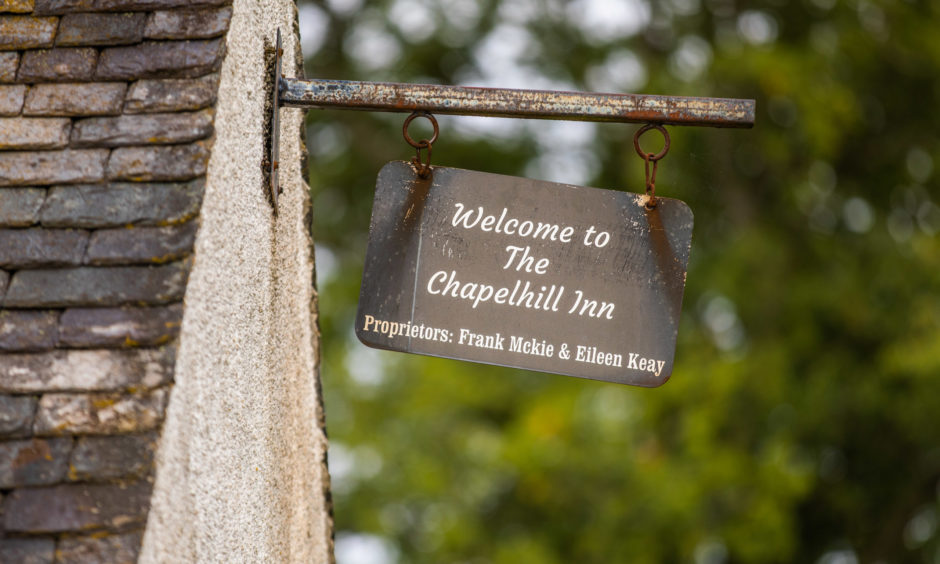 When serious flooding last month breached the outer walls and coincided with a family health scare, Frank and Eileen made the difficult decision to close.
Eileen added: "It will be missed very much, especially by ourselves. The estate have been really good about it and I hope they can find someone to take the pub on.
"We really want to thank everyone from our time here, from Lord and Lady Mansfield to the customers to all our friends and staff, and especially our baker Kate Leathley."