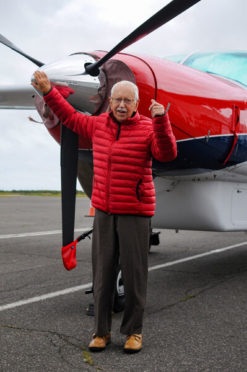 Tributes have been paid to a veteran of the Normandy landings who went on to found a Christian charity that uses light aircraft to drop medical supplies and emergency aid to some of the most inhospitable areas of the world.
Former RAF Flight Lieutenant Stuart King was 98 when he died at his home in Folkstone, Kent.
Among those paying tribute was Perth businesswoman and philanthropist, Dame Ann Gloag, who knew him through his work with Mission Aviation Fellowship (MAF).
She is a trustee of Mercy Ships, a longstanding MAF partner, and said he had been an "inspiring man who contributed so much to humanitarian mission work across the world".
Dame Ann said: "I know that many organisations – including Mercy Ships – have greatly benefited from MAF flights, and their lifesaving work has been made more effective because of MAF's reliable service.
"Stuart's legacy through MAF will continue to change lives in some of the world's most remote and vulnerable places long into the future."
Founded 75 years ago, MAF is the world's largest humanitarian airline, flying over jungles, mountains, swamps and deserts.
One of its planes takes off or lands somewhere in the world every four minutes and its passengers have included the Archbishop of Canterbury, Justin Welby.
He has flown with MAF on a number of occasions in South Sudan and Uganda and said Mr King's work had made a real difference.
He said: "Stuart's tremendous contribution to the founding of MAF has had a profound impact on the ministry of many people across the world and the Anglican Communion.
"I was saddened to hear of his death and I pray for Stuart's family and the MAF staff at this time."
Mr King's eldest daughter Rebecca said: "Dad's life motto was always to be the best man he could be in God in every season of his life.
"He strived to be the best bachelor, then the best husband, the best father and finally the best widower. He was always so determined and committed to MAF."
He is survived by his three children, seven grandchildren and six great-grandchildren.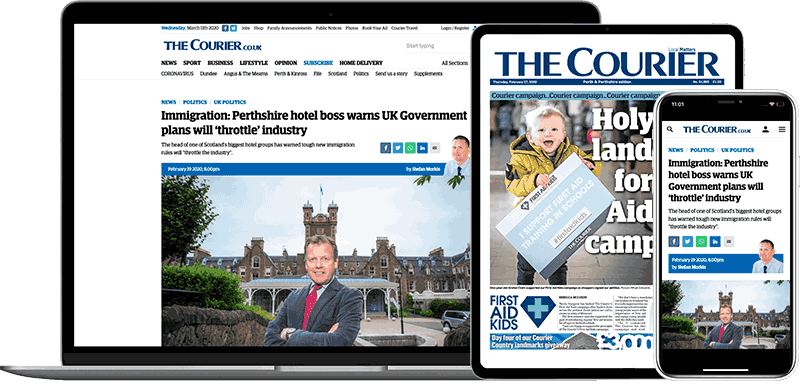 Help support quality local journalism … become a digital subscriber to The Courier
For as little as £5.99 a month you can access all of our content, including Premium articles.
Subscribe