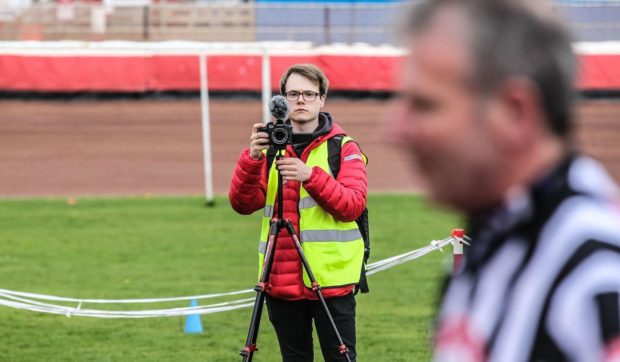 A hair-raising sports documentary by a Perthshire film-maker has been selected for six international festivals.
Patrick Rooney's career looks set to go up a gear after his feature on motorbike racing was booked for big screen celebrations as far afield as Italy, Canada and the home of Hollywood itself, Los Angeles.
The 24-year-old, from Blairgowrie, followed the Glasgow Tigers speedway team across the country throughout their 2019 season.
Speedway involves four riders on brakeless motorbikes racing round an oval dirt track at speeds of up to 70mph.
The feature, In The Red, looked at every aspect of the sport, from the fan who has his own track in his back garden, to the dramatic on-track brawl that made headlines across the speedway world, and the highs of the club making the league play-offs for the fifth consecutive season.
The film also featured the club's overhaul at the hands of owners Allied Vehicles.
Patrick is celebrating the documentary's success after it was selected to feature at events around the global. So far it has been picked up by the Wales International Film Festival, Toronto Motorcycle Film Festival, Los Angeles Lift-Off Film Festival, Close:Up Edinburgh Docufest, the Sweden Film Awards and the Rome Independent Prisma Awards.
It has also been shortlisted for awards at two of them.
Patrick, who runs Dear Friend Films, said: "Since the film was released on YouTube, the reaction has been really phenomenal.
"I never imagined people would watch it in their thousands like they have over the past few months in lockdown, so I'm really pleased it has succeeded in gaining attention."
He said: "It's an amazing feeling to have it selected for six film festivals internationally.
"To make a film that people seem to enjoy and react so positively to all around the world is really one of the ultimate goals you can have as a filmmaker – it's something that I'll never forget and am very humbled by.
"Speedway is a very unique sport in the sense that you can go to film a meeting with the knowledge that you are guaranteed to capture some truly daring performances from the riders on track, which makes for a very exciting and satisfying filming experience."
Patrick added: "One of the main reasons I'm so excited and pleased about the director's cut being selected for these various film festivals is that it will boost people's knowledge and awareness of speedway, which was why I really wanted to make the film in the first place.
"I'm also really happy to have Allied Vehicles represented all the way throughout the film, giving them even more international recognition as the amazing sponsors behind the film."
Patrick went to St John's RC High School in Perth before moving to Glasgow to study digital filmmaking at the SAE Institute.
He has since spent time working with numerous production companies across Scotland, as well as producing his own work, some of which has featured on TV.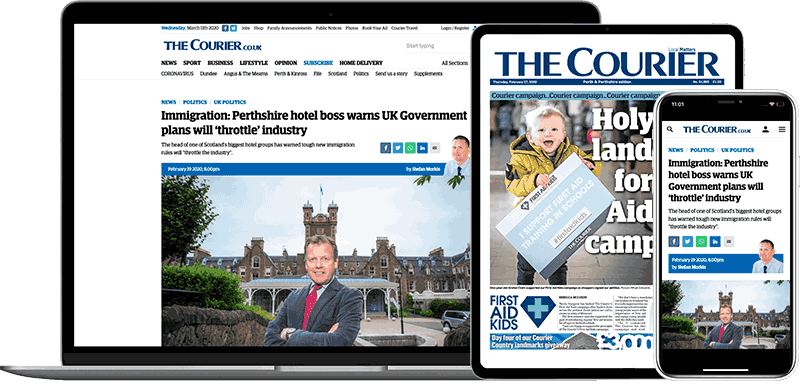 Help support quality local journalism … become a digital subscriber to The Courier
For as little as £5.99 a month you can access all of our content, including Premium articles.
Subscribe