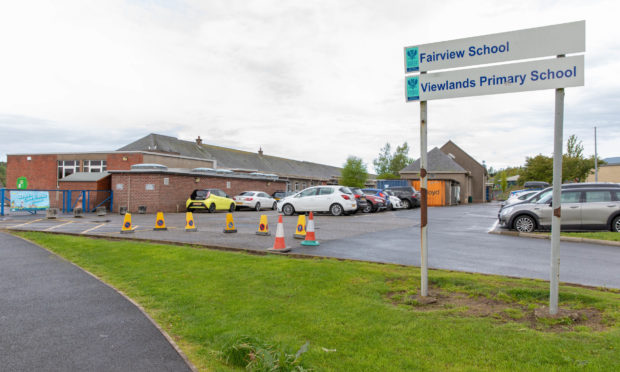 Council chiefs have halted a contentious bid to ban traffic from schools across Perth and Kinross-shire, amid fears it could encourage unsafe gatherings at the playground gates.
The local authority had planned to use emergency Covid powers to fast-track the creation of 10 school exclusion zones to stop cars from entering certain streets during busy pick-up and drop-off times.
But the region-wide scheme – which would require residents to apply for free permits – has now been paused following complaints that parents weren't consulted.
There are concerns that the new restrictions will displace traffic problems to other streets and lead to more parents assembling outside schools – something Clinical Director Professor Jason Leitch has warned could undermine local efforts to battle coronavirus spread.
However, there has also been support for the schemes, with parent councils and local politicians saying they could make a real difference to road safety.
The zones, which will be temporary but could become permanent, woule be set up using emergency Sustrans money, which is time limited.
Car bans are proposed for a total of 23 streets around 12 schools including Balhousie Primary, neighbouring New Hill Primary and Stephen's RC Primary in Blairgowrie, Fossoway School, Guildtown Primary, Inch View, Kinloch Rannoch, St Madoes and Tulloch Primary.
The biggest zone will cover Viewlands Primary, Fairview School and Perth Academy, where parents found out from letters sent to residents.
One Viewlands dad said: "There's a feeling that this could just push pick-ups and drop-offs onto two far busier streets – Fairies Road and Oakbank Road – and make safety issues a greater concern.
"The timing seems strange too, in the middle of a pandemic. Parents have responded well to school requests not to congregate outside the gates, but this will inevitably lead to numbers growing there."
The issue was raised at last week's parent council talks. Spokeswoman Lesley Berwick said: "I think once we know more about drop-off and pick-up zones, then hopefully that will alleviate concerns.
"Safe drop-off zones would certainly mean parents could drop-off without parking in other streets and then congregating at the gates."
She said it was "unfortunate" the way parents found out, but added: "It is great that something is being done, because some of the parking, driving and speeds are horrendous. It's an accident waiting to happen."
Local councillor Willie Wilson, who attended the meeting, said: "These streets have been crying out for a change in road safety for years. Doing nothing is not an option."
Ann France, chairwoman at Fairview Parent Council said: "We understand the concerns but we are really hopeful that there will be little impact on Fairview, as there is not much traffic coming to the school in comparison to other schools."
Commenting on the plan for St Madoes Primary, Carse councillor Alasdair Bailey said: "I was really surprised to hear that parents and neighbours had not been consulted on the St Madoes zone in spite of specific assurances I'd received that this would happen.
"In general, anything that reduces traffic around schools has my support. However, the lack of consultation and specifically letters arriving from the council one day, without warning, informing people they'd have to apply for a permit to come and go from their homes put me in a really difficult position."
The council's environment and infrastructure convener Angus Forbes said he was in favour of the exclusion zones "in principal." He said: "I know the council would have liked to consult on the one at St Madoes, but the time constraints they were under to get the bid in for funding meant there wasn't any time to do that.
"I am pleased that they have agreed to go back and consult with stakeholders before it goes live."
A council spokesman said: "We are discussing how temporary exclusions will work with parent councils at a number of schools.
"We would ask parents and carers to adhere to physical distancing guidelines when dropping off or collecting children and, wherever possible, to walk and cycle to school."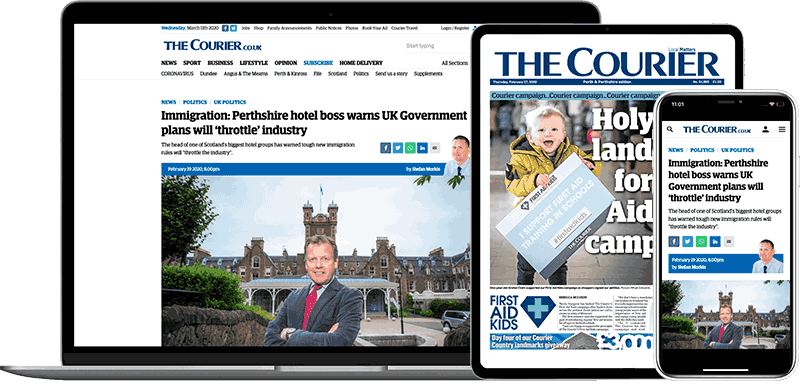 Help support quality local journalism … become a digital subscriber to The Courier
For as little as £5.99 a month you can access all of our content, including Premium articles.
Subscribe