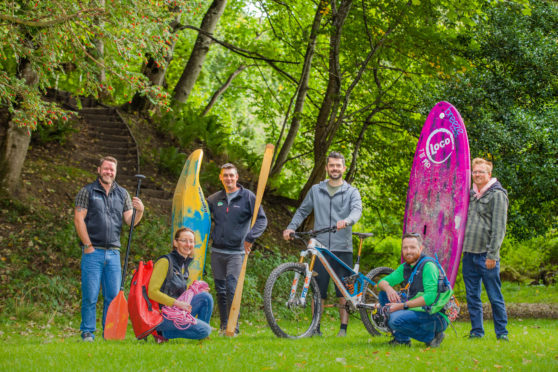 A tourism campaign to make Perthshire a global destination for dare devils and thrillseekers will launch today.
The region's adventure activities sector has rallied together to promote locally available outdoor pursuits to a worldwide audience.
The Perthshire Adventure group was formed by seven local businesses that specialise in activities such as cycling, canyoning and water sports. They hope to lure national and international tourists who usually travel through the area to better known  hotspots in the Highlands.
Adventure tourism is a growing market for Scotland, accounting for more than 350,000 trips each year.
Perthshire Adventure aims to secure a bigger slice of the £178 million that the sector pumps into the Scottish economy each year.
If successful, the new VisitScotland-backed campaign could have major spin-off benefits for the local food and drink industry as well as remote tourist destinations, such as the Crannog Centre on the banks of Loch Tay.
Like other members of Perthshire Adventure, Sarah Turner's firm Wee Adventures was forced to close down during lockdown.
"We had hoped to launch this in March in time for the summer season but obviously that didn't work out the way we planned," she said.
"But now feels like a great time to get our message out, and offer people new ideas for safe, fun adventure breaks.
"It was always our intention to champion Perthshire as a great destination for all kinds of outdoor sports.
"People tend to bypass the area as they head to places like Fort William and Aviemore.
"But we want to show everyone what is available here, just a one-and-half-hours' drive from most places in Scotland.
"We have the 10th biggest Munro, the country's biggest river and lots of beautiful lochs, so there's plenty to offer – we just need to promote it to the widest possible audience."
The campaign will begin on social media, with plans for a one-stop online booking service to make adventure trips in Perthshire more accessible and easier than ever.
Caroline Warburton, VisitScotland regional leadership director, welcomed the initiative.
She said: "2020 has been one of the most challenging years in Scottish tourism's recent history but the resilience of the sector never ceases to amaze me.
"It has been fantastic to see the group come together, sharing their knowledge, skills and passion to create something that will undoubtedly help more visitors discover Perthshire's diverse adventure tourism offering.
"With more and more visitors looking for immersive experiences or ways to improve self-development, Perthshire Adventure is well placed to embrace this movement in a safe and responsible way."
The members of Perthshire Adventre are Wee Adventures, Progression Bikes, Outdoor Explore, Beyond Adventure, Paddlesurf Scotland, Still Going Strong and Canyoning Company.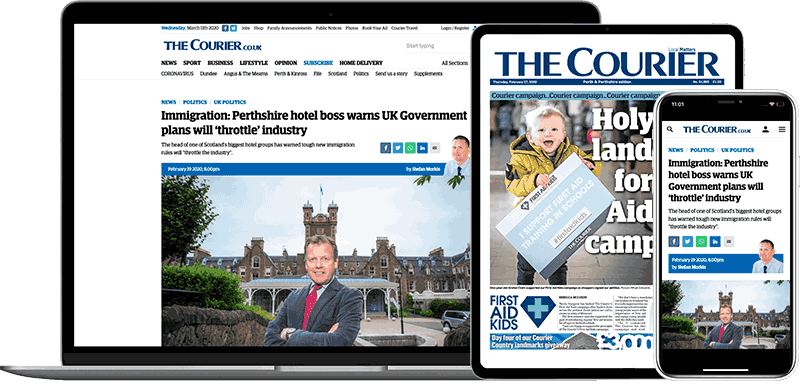 Help support quality local journalism … become a digital subscriber to The Courier
For as little as £5.99 a month you can access all of our content, including Premium articles.
Subscribe