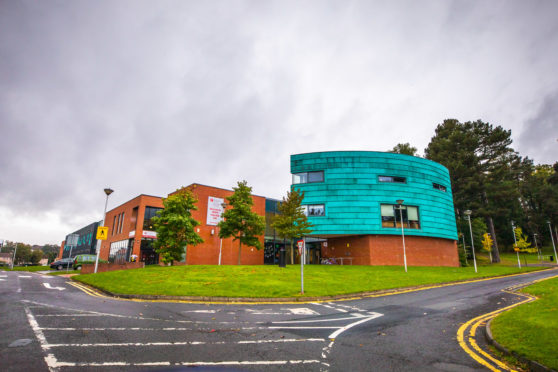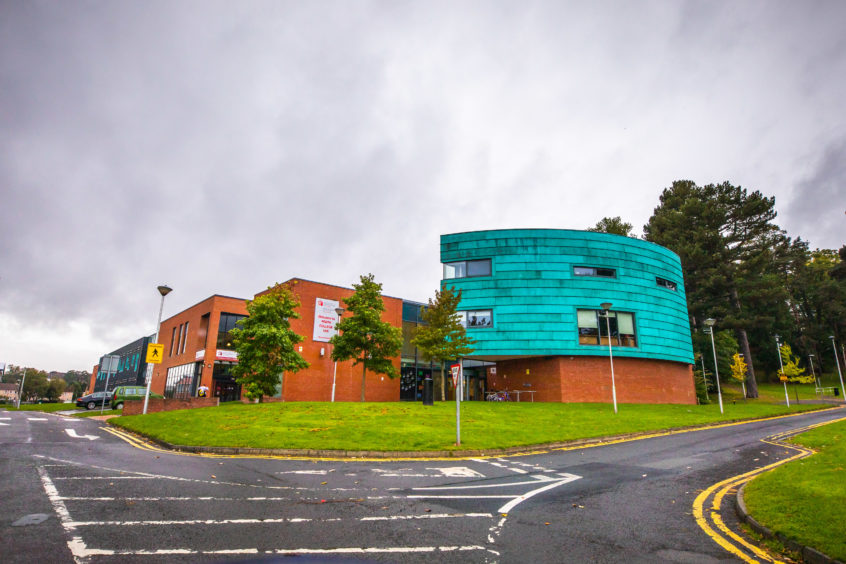 Britain's biggest trade union has demanded an urgent review of capacity at Perth College after a coronavirus outbreak.
Three students who attended a face-to-face class tested positive for the infection earlier this week.
Students and staff members told to self-isolate after confirmed Covid-19 cases at Perth College
Six people are now isolating at home, while parts of the campus building undergoes a deep clean.
On Monday – hours before the cases were confirmed – The Courier revealed concerns of employees and students, who said they had felt pressurised into going back to campus.
There were worries too many students sharing the building at one time, with as much as 700 people at busy times.
Perth College student body claims 'economics ahead of public health' as staff and undergrads 'pressed' to return to campus
However, bosses say capacity has been calculated across the estate at around 40 per cent.
Unison, the public service union, has called for a review of the campus to ensure capacity is at a safe level.
The call comes as staff were told in an email from college bosses to "positively challenge" anyone they see breaching strict safety rules.
A spokesperson said: "Unison is concerned to hear that there are three positive cases of Covid-19 at Perth College campus.
"The safety of workers is a trade union priority, never more so than at this time of a world-wide pandemic. Our first thoughts are for those infected and to wish them a full and speedy recovery."
The union added: "Unison has worked tirelessly at local and national level to ensure safety measures are adequate to protect our members and the wider community from the virus.
"Concerns have been raised for several weeks about the rapid increase in numbers of staff and students on campus.
"Unison is now demanding an urgent review of those numbers, compliance with the Scottish Government college guidelines on safe return, and for the health board to investigate the outbreak urgently."
Following this week's confirmed cases, an email was issued to staff urging them to "remain vigilant" and do their bit to help stop the spread of infection.
The memo, seen by The Courier, outlines campus rules including face coverings when entering and moving around the building. Masks are also recommended in class.
It states: "We also ask staff to positively challenge anyone not following these rules by focussing on explaining the reasons we're asking people to do this."
A college spokeswoman said consultation was ongoing with trade unions and student representatives following the confirmed cases.
"Contact tracing has been carried out and all identified close contacts have been advised to self-isolate.
"We would like to reassure students and staff that there is no complacency at Perth College UHI in regard to dealing with this deadly virus. Staff have been asked to constructively challenge the behaviour of others, but are not required to do so."
She added: "Most staff and students are on campus one day per week because we are required to teach on campus where there are practical aspects to the course – and we are also required to provide face-to-face support to our students on campus.
"We want everyone on campus to be confident in the health protection measures we have in place and we have carefully calculated the capacity across our estate of 40% to allow for safe physical distancing – a percentage which we are far short of on a daily basis."
She added: "We recognise that this current situation may cause concerns for staff and students, and very much appreciate everyone's vigilance and support for our students and colleagues during this difficult time.  We are committed to keeping our staff, students and community safe."