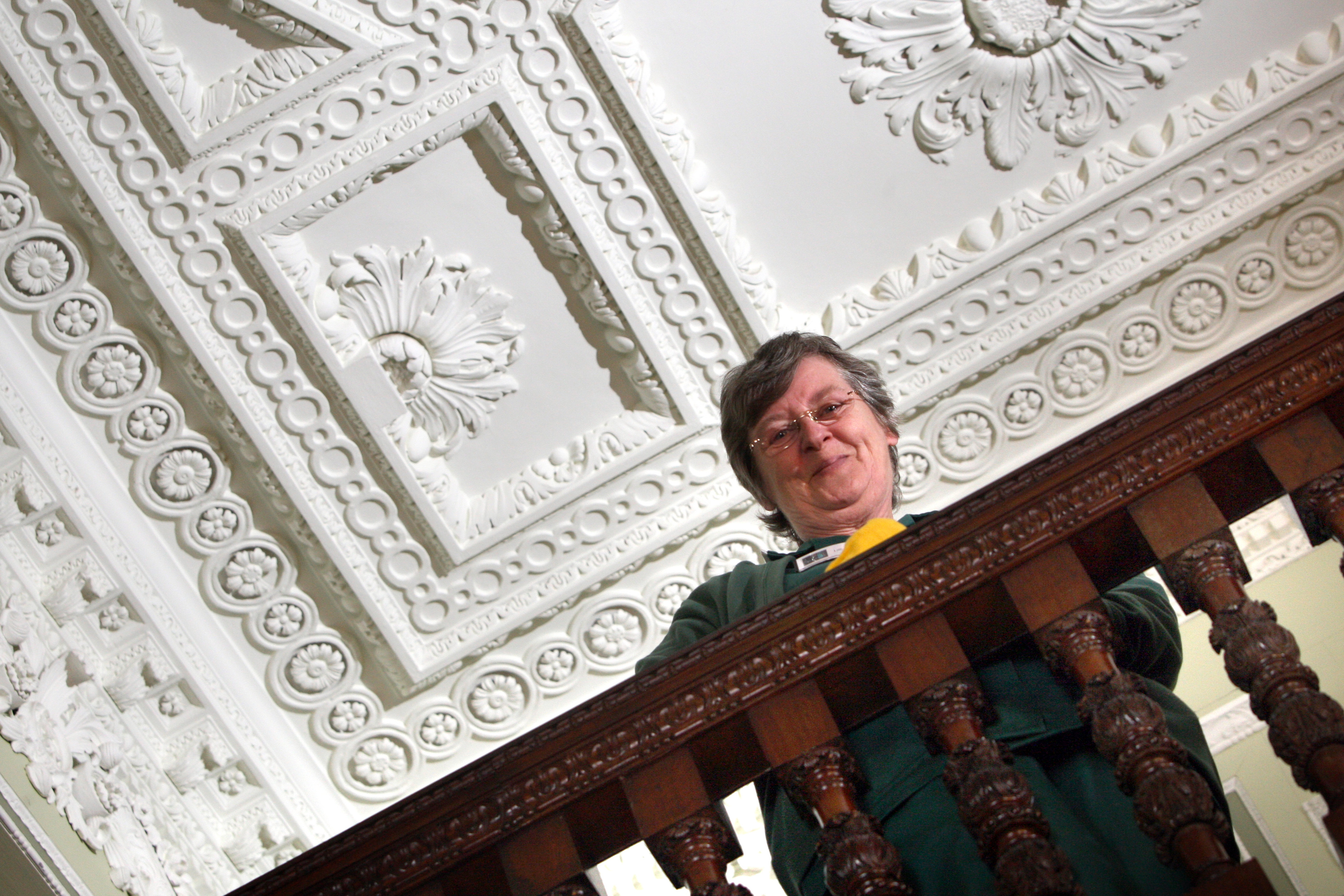 The spirit and craftsmanship of architectural treasures which are being bombed into oblivion by IS extremists will be kept alive at a Highland Perthshire castle.
A new exhibition shines the spotlight on the spectacular ceilings of Blair Castle, which were directly inspired by temples and public buildings in the recently liberated city of Palmyra in Syria.
In a series of despicable acts that sent shockwaves around the world, terrorists wiped out ancient heritage sites throughout the city.
Now Blair Castle is paying tribute to the Syrian artisans whose work became hugely popular amongst 18th Century lairds and landed gentry in Scotland.
The centuries-old ceilings were created after Scottish antiquarians started visiting and exploring the Middle East in the 1750s.
Part of the celebrations to mark the Scottish Year of Architecture, Design and Innovation, the exhibition explains how the exotic patterns came to be applied to the castle and other grand houses of the time by Scottish craftsmen.
The second Duke of Atholl employed one of the foremost designers of the day. Thomas Clayton, to create the ceilings at Blair during the mid-18th century.
Several of his bills for the work are on display as part of the exhibition.
Castle archivist Jane Anderson said: "The 1750s were a time of great exploration for these Scottish adventurers who travelled to Syria and other Middle Eastern countries for the very first time to marvel at these treasures.
"Intricate pattern books were produced, detailing the patterns they found on ceilings and walls. This was something completely new, a real change from medieval style design which so far has been found in grand Scottish houses, characterised by dark wooden ceilings with heavy beams."
She said: "The antiquarians must have been enthralled by what they saw. In those days before any sort of photographic equipment with which to record and document what they saw, the images and patterns were all hand-drawn into pattern books which was quite a task."
On returning to Scotland, the books were made available to the very best local tradesmen who quickly managed to reproduce the fashionable new designs onto the walls and ceilings of their masters' house.
"The ceiling here at Blair Castle is a wonderful lasting legacy of Palmyra's direct influence on Scottish interior design at the time – and perhaps not something people would expect to find in a Scottish castle."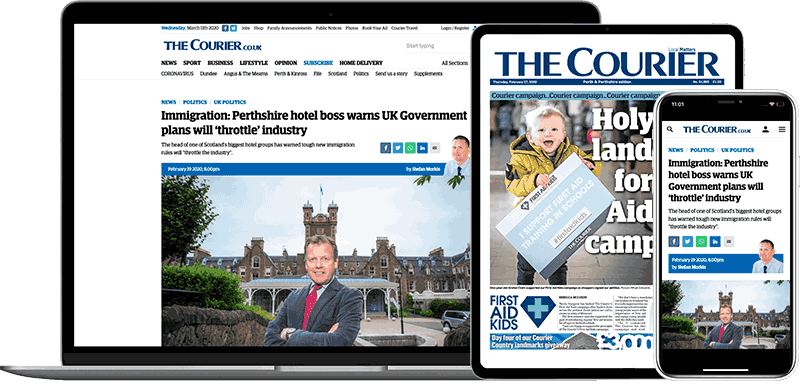 Help support quality local journalism … become a digital subscriber to The Courier
For as little as £5.99 a month you can access all of our content, including Premium articles.
Subscribe