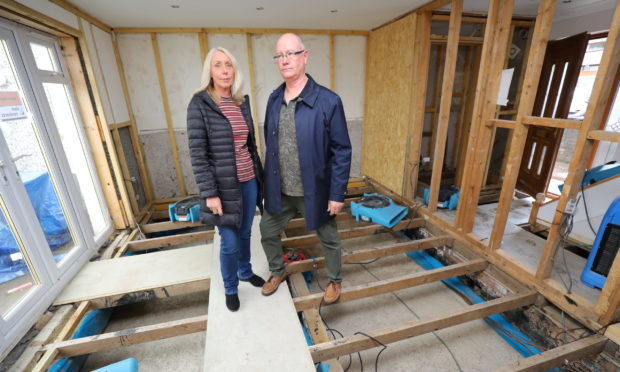 A Perth couple has blamed overdevelopment of their street after they were flooded out of their home for the third time, believing the damage has cost over £200,000.
Martin Patrick and Lorraine Ness were forced out of their home on Wallace Crescent following the storms on August 12, which also resulted in two of their neighbours needing temporary accommodation.
The couple, who are in their fifties, won't be able to return to their home until at least February and fear the latest event will mean they have to sell their home.
Lorraine has lived on Wallace Crescent for 50 years and claims the flooding only began in the last 20 years when new developments were built on the street.
Martin told The Courier he believes the pipes and sewers are no longer able to hold storm water after the street doubled in size from its original 56 houses in 1964.
He said: "This is the third time we've been flooded and we don't live near a river.
"My partner Lorraine has lived on this street for 50 years and for the first 30 the street didn't flood.
"Then they built Wallace Gate in 2000 and we got flooded the year after. Then they built Wallace Court in 2o1o and we flooded that year.
Perth residents face months out of homes as businesses hit with £30k bill for flood damage
"By the time you take in the three floods I think the insurers will have spent about £200,000."
The couple believe they could now be forced to leave their home for good.
Martin said:" It's like living on a razor's edge every time it rains.
"We've spent thousands here on our future, we're in our fifties, we've not got time to start again.
"This is going to affect the rest of our lives.
"What if we get home in February of March and we get these flash floods and it happens again.
"And it's not just us, its our neighbours as well."
The local authority said they would shortly be carrying out a further survey of the local drainage network to ensure there are no blockages.
A spokesperson said: "Perth and Kinross Council is aware of the flooding problems in Wallace Crescent and acknowledges how difficult this can be for affected residents.
"This area of Wallace Crescent has flooded previously as the amount of rain exceeded the capacity of the wider drainage and sewage system in the area.
"The council and Scottish Water have carried out an integrated catchment study for Perth, including the Wallace Crescent area.
"This study will form the basis of a future surface water management plan which in turn will consider further actions to manage the flood risk identified at Wallace Crescent."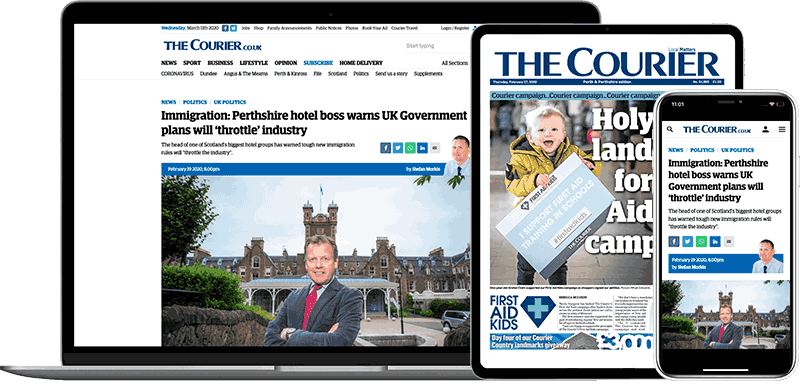 Help support quality local journalism … become a digital subscriber to The Courier
For as little as £5.99 a month you can access all of our content, including Premium articles.
Subscribe