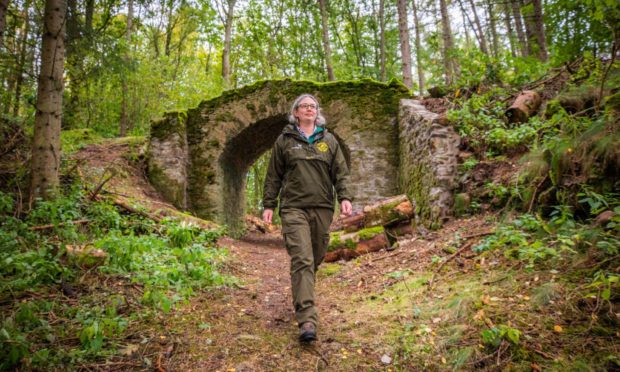 A new tourist trail has been opened at a Perthshire beauty spot leading to the location of the last public execution carried out in the area at the spot known as Hangman's Knoll.
The new mile long circular route follows a historic path through quiet woodland on he Blair Atholl Estate up to the Balvenie Pillar on top of Tom na Croiche (Hangman's Knoll) .
Balvenie Pillar was erected in 1755 by the 2nd Duke of Atholl to mark the spot of the last public execution on the estate which happened more than a century before in 1630.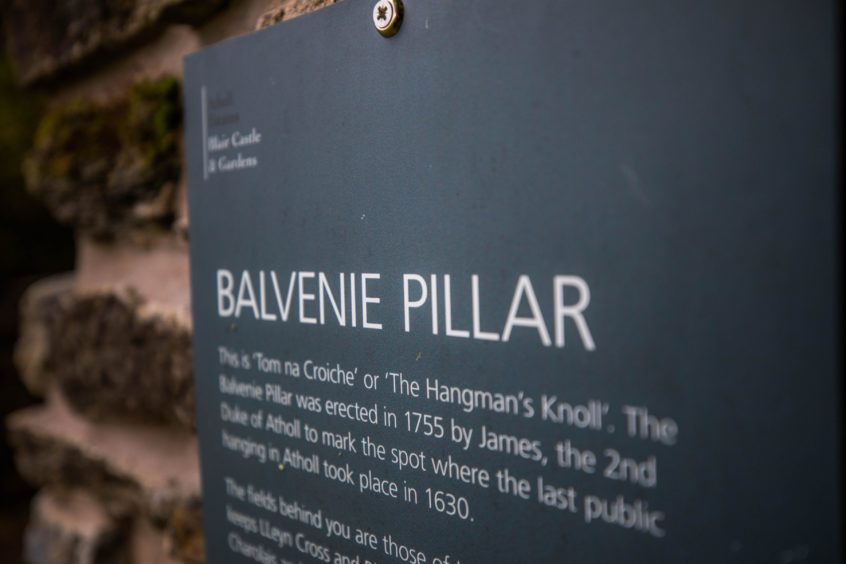 The last man to be hanged at Blair Castle was John Stewart from Auchgobhal who had been released from prison for murder only to discover that a man called McIntosh had celebrated his incarceration.
Stewart sought revenge and invited McIntosh and his servant to hunt at Beinn a Ghlo, where, in a remote bothy, Stewart stabbed and killed McIntosh and urged his own servant to kill McIntosh's.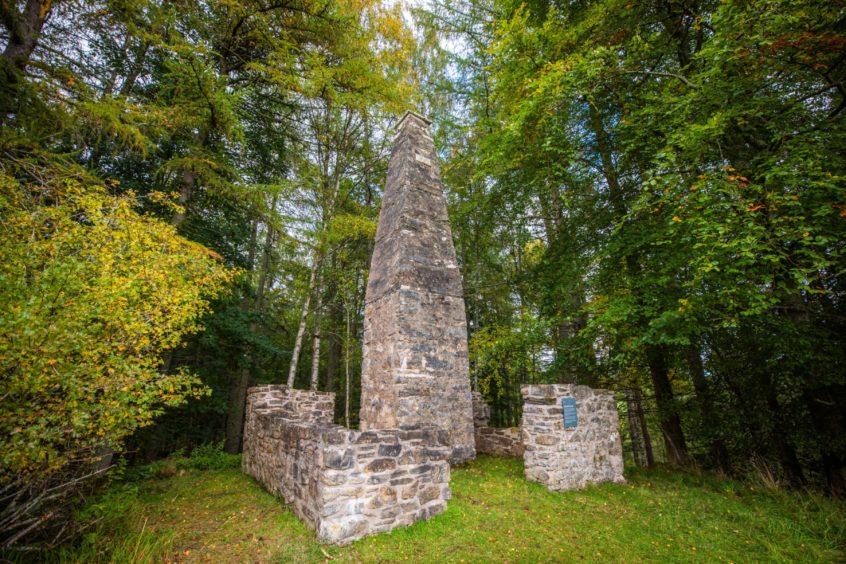 McIntosh's servant feigned death, much to the relief of Stewart's man, and, once he was sure Stewart had fled, raised the alarm.
Stewart is said to have travelled as far as Caithness before he was apprehended and brought back to Tom na Croiche.
The Balvenie Pillar Trail adds to more than 50 miles of waymarked trails covering the 145,000 acre estate and offers views of Schiehallion and the castle's walled garden.
Julia Duncan, the ranger at the Blair Castle Estate, worked with a group of volunteers to create the new trail, which connects to others for more strenuous walks.
She said: "Despite its grisly past, the trail to Balvenie Pillar runs through lovely and peaceful woodland which is teeming with life – lots of red squirrels, roe deer, foxes, badgers, sparrowhawk, brown hare and tawny owls, to name but a few.
"There are few better walks to reconnect with nature."
The new trail was officially opened by Depute First Minister John Swinney.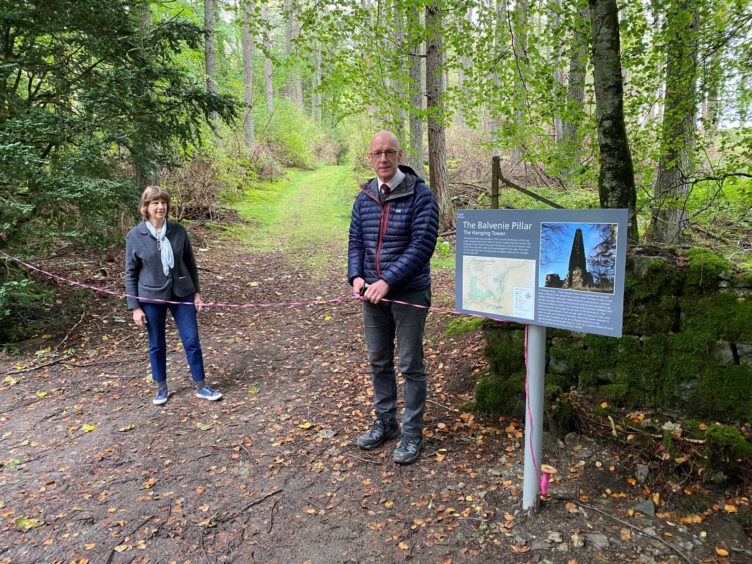 He said: "I was delighted to open this stunning and picturesque trail, which is a perfect example of the beauty of rural Perthshire.
"With more and more people choosing to holiday at home in Scotland, this is the perfect time to open the new trail, and I am sure it will prove popular with both locals and visitors.
"I offer my congratulations to all those involved in the design and development of this trail, who should be rightly proud of their efforts."