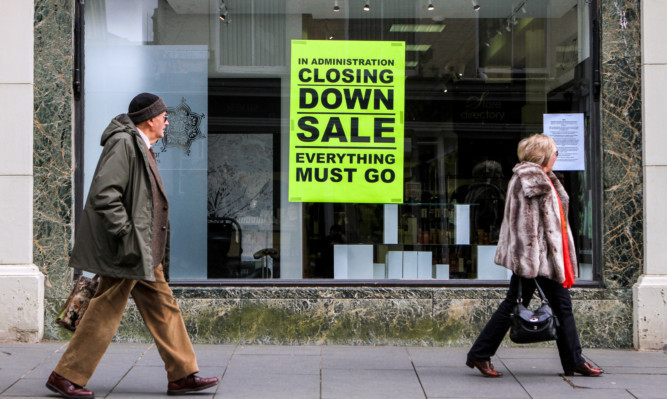 Business leaders are demanding a radical overhaul of city centre parking in Perth as part of a new action plan to safeguard shops and win back visitors.
Traders who have been shaken-up by the sudden collapse of department store McEwens launched a unified call for change at a meeting in the city.
They said a review of parking was crucial to protect Perth as a shopping destination for future generations.
The business community also wants fairer rates and the axing of pedestrianised zones, particularly on St John Street.
Perth should also take inspiration from successful, vibrant city centres such as Chester and York.
More than 50 business owners attended the summit which was called by the city's Conservative group.
Talks focussed on the party's four-point plan aimed at safeguarding the future of Perth city centre. The strategy was announced last month after the shock news that McEwens had gone into administration with the loss of more than 100 staff.
Perth and Kinross Council came under fire at the meeting for refusing to send along a representative.
The local authority had claimed that because the meeting had been organised by parliamentary election candidates Liz Smith and Murdo Fraser, it was "inappropriate" for the chief executive to attend.
A parking review was a top priority, the meeting heard. Mr Fraser said that the recent introduction of free off-street parking for 15 minutes was a step in the right direction but did not go far enough.
James Barclay, who has been involved in the carpets and furnishing industry for nearly five decades, called for parking to be made available round the city hall site.
Jeweller Tim Hardie said that when pedestrian St John Street was first mooted, a study found 28 of 32 local businesses were against it.
"I took this petition to the council and I got a letter back suggesting they knew better than us," he said. "My trade fell by about 26% the following year."
Kairen Ruse, the owner of fashion shop Blues and Browns, said: "What do we have to do to make the council listen to us? Are we going to have to organise a march through the city centre?"
Methven Community Council chairman Kenneth Simpson suggested a special parking pass for tourists to encourage more visitors to spend more time in the city centre.
The meeting also heard that the business community was being hit by out-of-town retailers at Inveralmond and ongoing controversy over Smart Parking-operated sites.
Many said that big events like the Christmas lights switch-on actually caused a downturn in business.
Margo Dempsie, who runs the Imprimo shoe shop, said: "My total frustration is the council's lack of acknowledgement that there is a problem."
Mr Fraser said: "I see this meeting as the start of a process. We know that the council are under pressure on this issue and there's a lot of bad news that they need to respond to.
"What we need to do is up that pressure on the administration and tell them they need to do things differently. The turn-out tonight is indicative of the strength of feeling there is."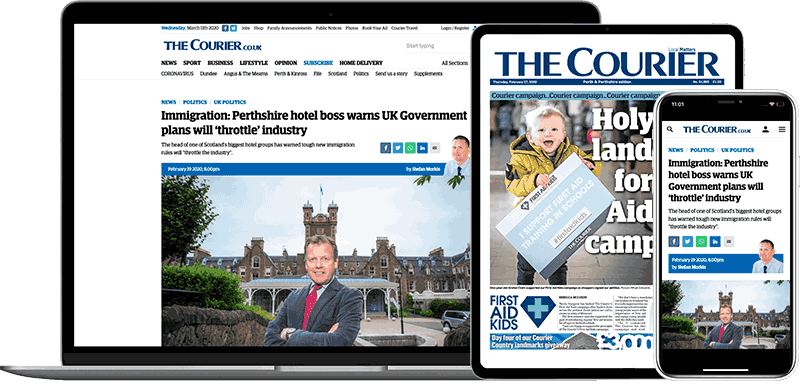 Help support quality local journalism … become a digital subscriber to The Courier
For as little as £5.99 a month you can access all of our content, including Premium articles.
Subscribe