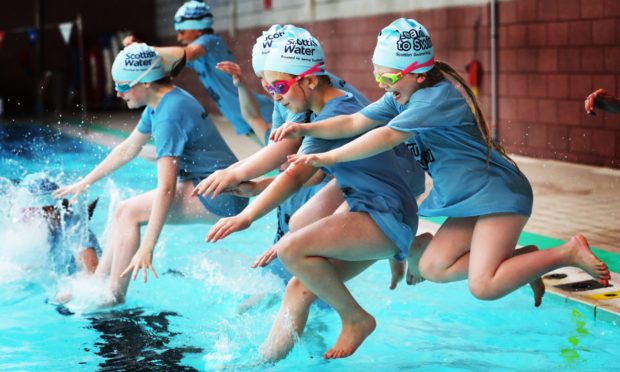 A struggling leisure group will reopen a number of its Perth and Kinross facilities this month after spending £1 million of its reserves during lockdown.
Live Active Leisure (LAL) announced community campuses and other venues will open back up to the public from Monday October 19.
They are Strathearn Community Campus, Breadalbane Community Campus, Loch Leven Community Campus, Live Active Blairgowrie, North Inch Community Campus and Dewars Centre.
The organisation, responsible for sport and fitness complexes across the region, warned last week that "difficult decisions" will have to be made following financial losses during lockdown.
The group is also facing a £500,000 repair bill after Perth Swimming Pool was badly damaged in the August 12 storms. The pool will remain closed and is not expected to reopen this year.
£500k to fix storm-hit Perth Leisure Pool as boss warns of 'difficult decisions' ahead
The leisure group now hopes to reopen the majority of its centres after four of its venues successfully resumed on September 14.
Paul Cromwell, CEO of LAL said: "We are very pleased to be in a position to reopen the community campus offer as planned – government guidelines allowing.
"As was the case with our first phase of reopening, it remains imperative we maintain a safe environment for our customers and staff returning to our venues.
"We're opening to new operating arrangements and it's our responsibility, and legal duty, to ensure that these work effectively in practice."
Initially, the facilities will offer a limited range of activities, with reduced opening hours and fewer customers allowed on site.
Arrangements will be reviewed regularly and decisions made in line with guidance from the Scottish Government and Scottish sports governing bodies.
Activities on offer as part of first phase include gyms, a selection of fitness classes, virtual classes, and fitness swimming but with no lessons.
Mike Robinson, chairman at LAL, said more than £1 million of reserves had been used up to help safeguard jobs and maintain facilities during lockdown.
He warned that due to social distancing rules it was unlikely that income levels would return to pre-coronavirus levels for some time.