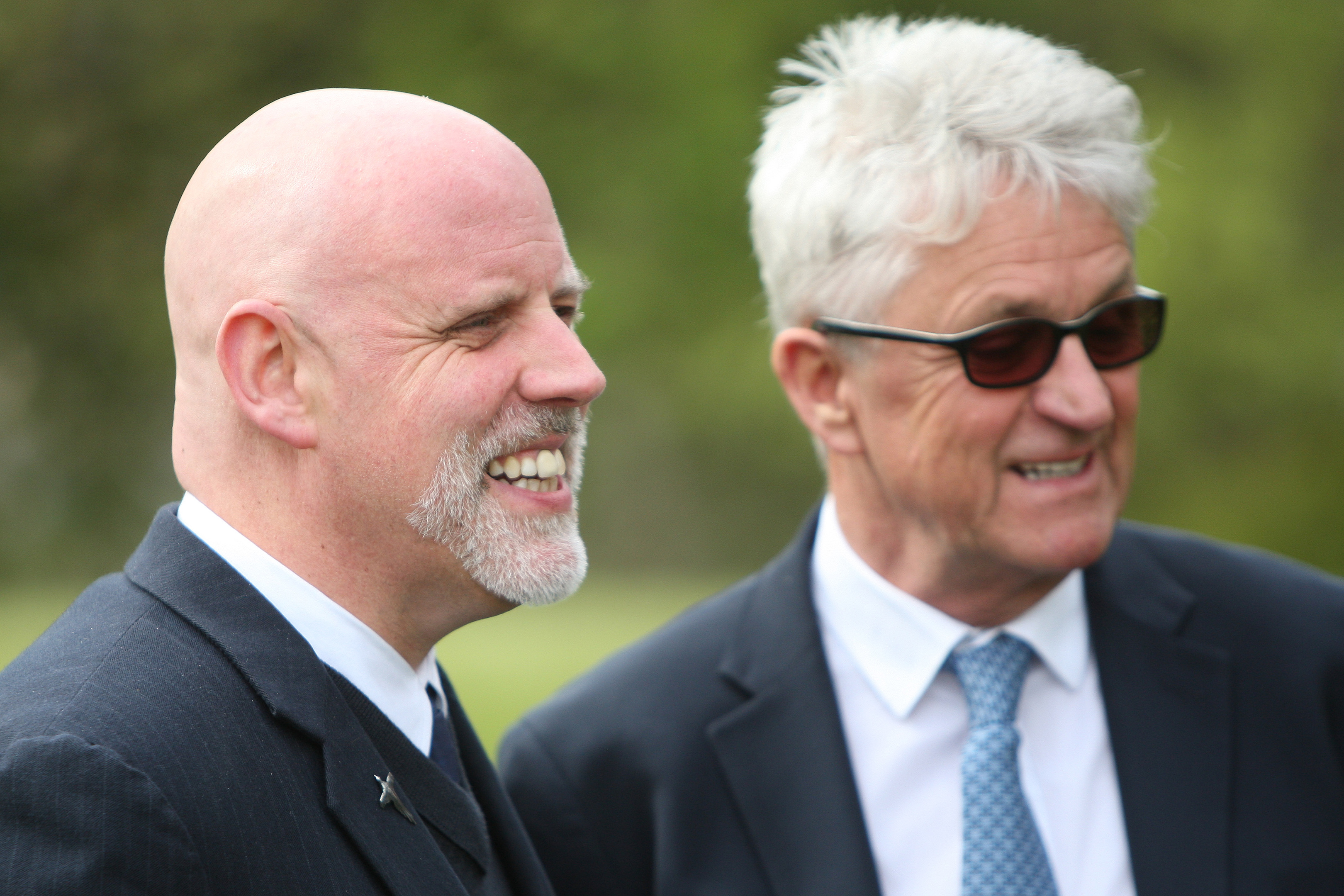 T in the Park bosses have secured a crucial permit to stage the festival at Strathallan Castle for a second time.
Council bosses agreed to grant a public entertainment licence to the music extravaganza after a lengthy five-and-half-hour showdown between organisers and objectors.
In a bold gesture, DF Concerts said it would put stricter limits on the amount of people attending this year's event by slashing the number of tickets available from 85,000 to 70,000.
However, the licensing committee refused the company's request for a three-year licence, instead granting permission for only this summer's event.
Members said they wanted T in the Park to prove it could avoid a repeat of serious traffic and security problems which dogged last year's debut event at Strathallan Castle.
Festival executive producer Melvin Benn, who has been brought in to oversee this year's show, said that plans had been dramatically overhauled after a spate of problems at last year's show.
During the meeting, opponents raised concerns about the local roads network and claimed the new pick up and drop off location required a separate planning application.
At one point, objectors Kim and Mark Liddiard produced a couple of plastic bottles filled with urine – as well as other rubbish including condom wrappers and legal high canisters – which they had found discarded near their home after last year's show.
Opponent Caroline Greene told the committee: "How many times are being we going to let DF Concerts experiment with paying festival goers before agreeing that Strathallan is simple the wrong site in the first place."
Speaking after the meeting, Mr Benn said: "I felt that T in the Park let the fans down last year. And this year, we're going to have to let other fans down because not everyone who wants a ticket will be able to get one.
"For the long term future of the festival, reducing the ticket sales for 2016 is the right thing to do. I think we will grow from that and benefit from it."
He said: "I'm genuinely overwhelmed by the decision today. I was nervous about coming in to this meeting. I said to the council in advance that I would be very happy with one year."
"The council were our biggest critics last year," said festival director Geoff Ellis. "They told us to pull our socks up and obviously they've seen that's just what we've done.
"It took a few hours  but that showed that the process was being followed and the objectors – all seven of them – were being properly listened to."
Committee convenor Bob Ellis said: "We have given them a year to show that they can get it right and I quite believe that they will."
The event will take place over four nights in July and big-name bands including the Stone Roses and the Red Hot Chilli Peppers have been booked.