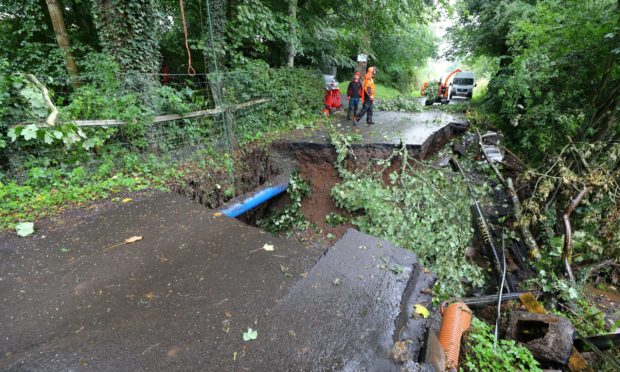 Council bosses are being urged to set as early a date as possible for repairs to a culvert damaged in August's storms.
The  C414 Pathstruie to Path of Condie road near Ardargie has been closed since the Culteucher culvert collapsed, meaning drivers have to take lengthy detours.
Plans to install a temporary bridge have been delayed, meaning uncertainty for farmers and forestry workers and others who use the route.
SNP councillor, Henry Anderson met senior officers at at Perth and Kinross Council to discuss the concerns .
He said colleagues had told him they will call for additional funding so repairs can go ahead.
The Almond and Earn councillor said: "I was assured by the SNP group that they will press at the strategic policy and resources committee for additional funding to be made available for the construction of a permanent culvert next year.
"We are aware that the administration put funding into bridge structures in their budget motion. Therefore we have funding for such events.
"It is imperative that Culteucher culvert – when one considers the traffic that use the road frequently to service houses, farms and forestry operations – gets the funds that is required."
The damage has added about 20 minutes on to journeys into Dunning, with farmers having to take alternative routes to move stock.
Mr Anderson said BT was due to go to the site later this month to begin works which may allow a temporary bridge to be constructed.
He said: "I was informed that the utilities company will be onsite on the 26th October and will ensure a communication cable will be diverted to ensure connectivity throughout the culvert operations is secure.
"This will allow a 6-week window to remove the unstable materials then build a concrete plinth to support the bridge.
"Once this is completed, the bridge will be laid across the damaged culvert.
"Although far from ideal, I hope the temporary repair will be completed early in the six-week window."
Perth and Kinross Council did not respond to requests for comment.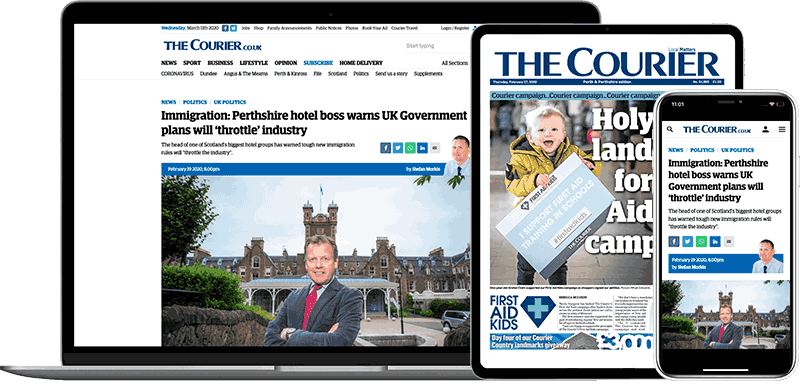 Help support quality local journalism … become a digital subscriber to The Courier
For as little as £5.99 a month you can access all of our content, including Premium articles.
Subscribe