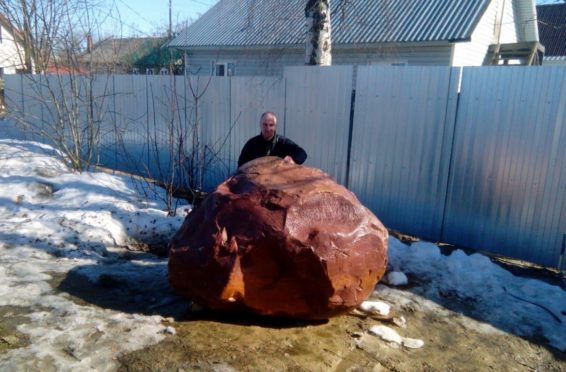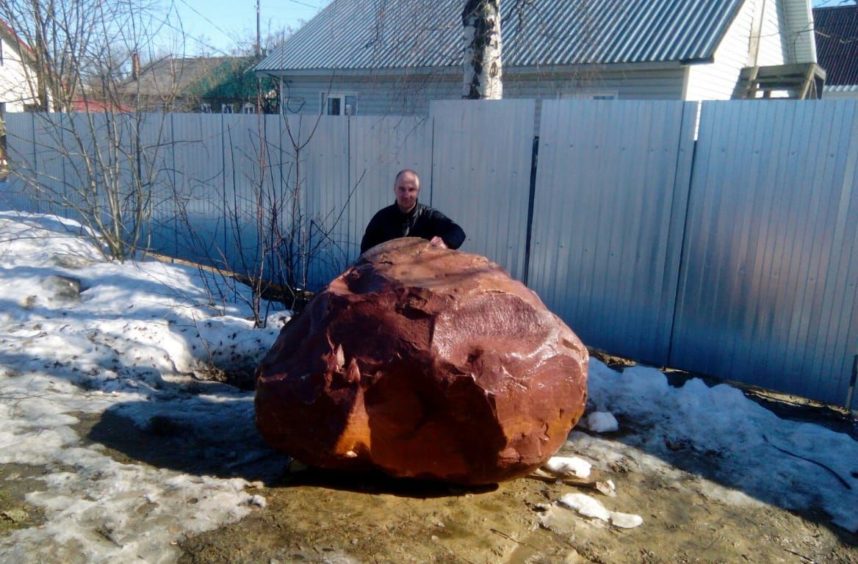 A memorial stone in honour of three Russian airmen and their Czech chef who died in a Perthshire plane crash during the Second World War has finally embarked on its journey to Errol.
The rare Shoksha crimson quartzite stone tribute was originally supposed to be transported by sea along the same route as the Arctic convoys so it coul be unveiled on VE Day.
However Covid-19 halted plans to bring the memorial to Scotland.
Memorial to be shipped along Arctic Convoy route from Russia to Errol to mark deaths of airmen during WW2
Months later, organisers behind the tribute have managed to transport the stone to St Petersburg cargo port where it awaits transportation to be unveiled at Errol church on Remembrance Day.
The memorial will be a tribute to Aleksandr Gruzdin, Aleksandr Alexeev,  Vaslily Dryamin and Frantisek Drahovzal who all  died when their plane crash landed at Fearnan on May 29 1943.
The airmen were members of the handpicked Moscow Special Assignment Airgroup who arrived in Errol in January 1943 as part of a secret allied operation called Albemarle with Major Aleksandr Gruzdin as their senior officer.
'It was the most moving ceremony' – Memorial held for Russian and Czech airmen who died in Second World War crash
The new memorial plaque designed and cast in Russia reads: "Remembering the Russian airmen who had fought heroically on the eastern front and in 1943 came to RAF Errol.
"Their dangerous mission was to ferry British planes given as Allied aid across enemy occupied land to Moscow."
The story was uncovered by Russian author Anna Belorusova while she was researching a book about her grandfather's time during the war and learned he had served with the men who died.
Anna said: "I came to Scotland with fragments of my grandfather Pyotr Kolesnikov's puzzle in my hands – an old flight map with his ink marks, a 1943 RAF Christmas menu and some local postcards, among them: Errol Church.
"Little did I know then that it was the beginning of an extraordinary new chapter to his life story and the historic link of the two allies, written together with the people of Scotland."
The rare Shoksha crimson stone is the same as that used to build The Tomb of the Unknown Soldier at Red Square in Moscow and work at the Tomb of Napoleon in Paris.
The  stone is a gift to the Scottish people by the Republic of Karelia, which opened a museum about the Arctic Convoys on May 7 shortly before the original unveiling was due to take place.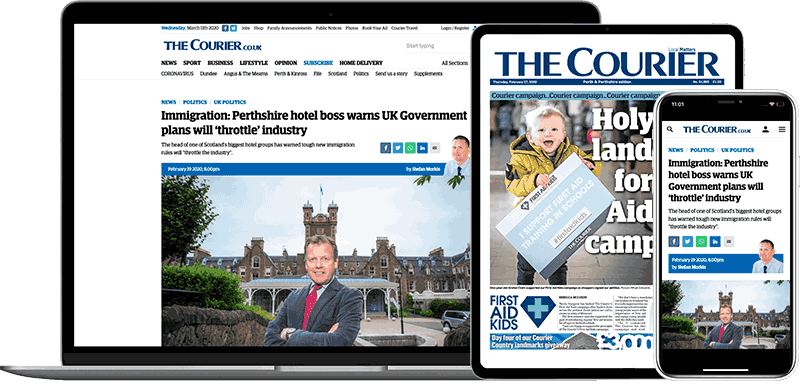 Help support quality local journalism … become a digital subscriber to The Courier
For as little as £5.99 a month you can access all of our content, including Premium articles.
Subscribe