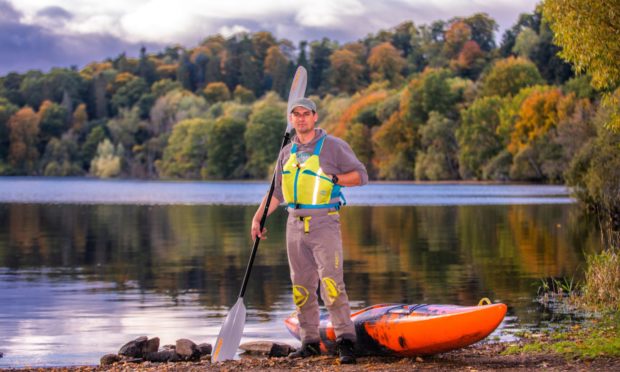 A Blairgowrie kayak tour operator has claimed new parking restrictions at lochs around Perthshire will put him out of business.
Piotr Gudan, who owns Outdoor Explorer, believes the clearway zones which were introduced by the local authority in August unfairly punish legitimate loch users.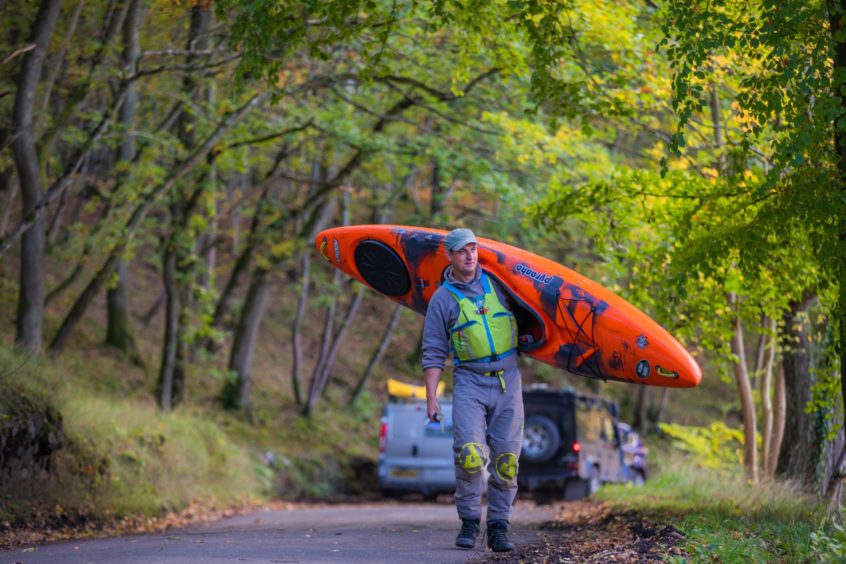 The tour operator said there was now nowhere for vehicles to park around Loch Tummel with existing laybys also included in the ban.
Restrictions surrounding other lochs are also hampering his business.
Council blames 'inconsiderate drivers' as parking ban brought in on nine rural Perthshire roads
The father has already been forced to refund tours during the school holidays and is struggling after his business was shut during lockdown.
He said: "I am on the brink of going out of business and facing an uncertain future as I cannot support my young family without running kayaking tours.
"How are we meant to make up for the lost business now?
"We cannot wait another week for this to be resolved. School half-terms are here and amazing autumn colours, we are fully booked but cannot get on the water.
"Instead of leading very responsible kayaking tours teaching clients the responsible use of our wonderful countryside, I am sitting here, refunding the clients as I cannot accept putting anyone through the uncertainty of accessing any major loch in Perthshire just now."
Perth and Kinross Council introduced the restrictions on nine rural roads after complaints from residents that tourists were blocking them.
They can remain in place for up to 18 months.
Piotr said he was also angered by the actions of the tourists and dirty campers but believed the new regulations are ineffective and that a consultation with loch users should have been carried out.
He said: "I actively rail against the abuse of the countryside since the initial lockdown restrictions have been lifted. I do not agree with obstructing the roads or parking on the verges.
"Yet when I drove the rest of the Loch Tummel on October 10 there were cars parked."
Last month the council's parking ban also came under fire from both Ramblers Scotland and Mountaineering Scotland, who slammed the "kneejerk" decision, stating it would impact law-abiding residents and tourists from enjoying the countryside.
Council defends clearway parking bans at Highland Perthshire summer hotspots
Perth and Kinross Council said the decision to implement the bans was "regrettable" but was for public safety.
A spokesperson for the local authority said: "We have received direct communication from Mr Gudan on this subject and are arranging to meet him to discuss the matter further.
"The issue of traffic management, camping and anti-social behaviour around the lochs in Highland Perthshire has been well documented and measures such as clearways on roads were put in place in response to community concerns and with the agreement of local elected members.
"However, we are very keen to find a practical solution for local tour operators such as Outdoor Explore."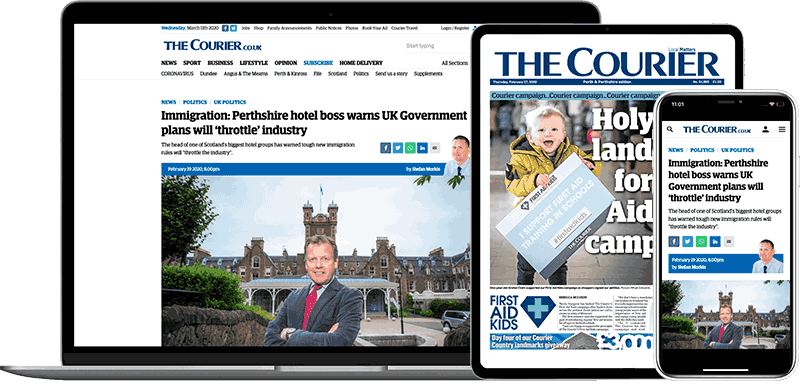 Help support quality local journalism … become a digital subscriber to The Courier
For as little as £5.99 a month you can access all of our content, including Premium articles.
Subscribe