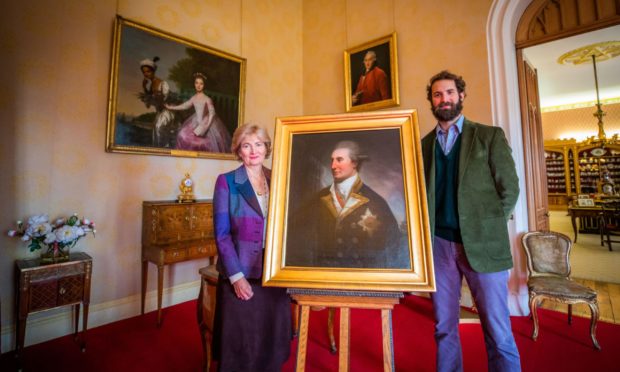 Scone Palace has uncovered and restored a forgotten painting connected to the landmark's famous Dido Belle, which is being displayed to the public during Black History Month.
The newly discovered artwork was found in the archives of the palace and shows a portrait of Admiral Sir John Lindsay –  the father of Dido Belle, whose mother was a slave.
The child was raised at Scone and is depicted in another painting by Scottish artist David Martin, which came to prominence in the popular TV art series Fake or Fortune when Philip Mould and Fiona Bruce solved the long-standing mystery surrounding the piece.
The subjects are Dido Elizabeth Belle and her cousin Lady Elizabeth Murray. The story of Dido's life was made into a feature film in 2013.
Lady Sophy Mansfield of Scone Palace is now proudly displaying the portrait of Sir John, who is believed to have been from the Tayside area, to mark Black History Month.
Lady Mansfield said: "Sir John started his career during the Seven Years War but was soon sent to the West Indies where he captured a Spanish slaver off Cuba and fell in love with a slave called Maria Belle.
"They had a daughter they called Dido. Under colonial law, the mixed-race girl was born into slavery.
"When she was very young, Sir John took her back to England and entrusted her to his maternal uncle, Lord Mansfield and his wife, who were childless."
The couple brought up Dido alongside their other great-niece Elizabeth and the pair's friendship was captured and celebrated in the famous Dido Belle artwork.
The restored painting of Sir John was also painted by David Martin who was commissioned to paint many of the the 1st Earl of Mansfield's family.
There are currently nine of his works in the palace's collection.
The restoration work on his Sir John Lindsay piece was carried out by Dundee firm Egan Matthew and Rose.
Scone Palace will be running guided tours throughout Black History Month which will give visitors an opportunity to see both of the paintings in the Dido Belle story.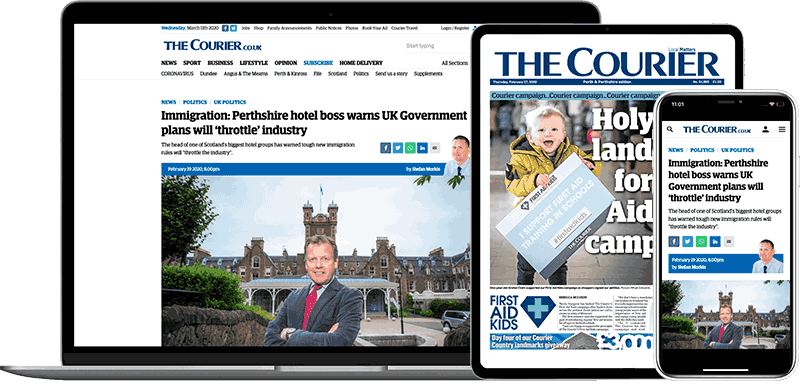 Help support quality local journalism … become a digital subscriber to The Courier
For as little as £5.99 a month you can access all of our content, including Premium articles.
Subscribe