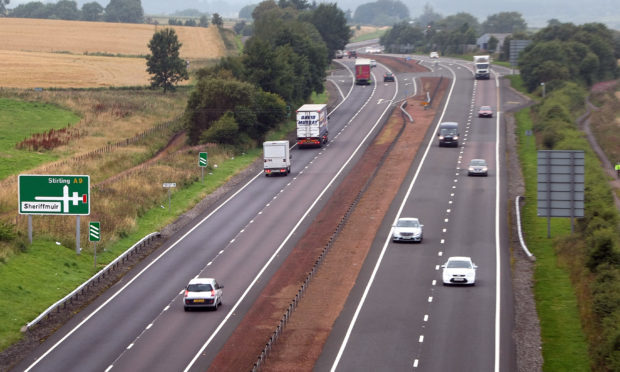 A closure was in place at a junction on to one of Perthshire's busiest roads following a crash on Monday morning.
An accident near the exit slip-roads on to the A9 Stirling to Perth route at Blackford was affecting northbound traffic.
The incident took place at about 5.20am.
The northbound and southbound slip-roads were said to be closed for several hours.
Traffic Scotland posted: "Due to a road traffic accident the exit slips from the A9, both northbound and southbound, at Blackford are closed. Motorists are advised to use an alternative route at this time."
A9 Gleneagles – Blackford – Accident, All lanes restricted Northbound https://t.co/ELuTIEvSSb #TSIncident

— Traffic Scotland (@trafficscotland) October 19, 2020
The incident was cleared by about 10.30am.
Police said they had no note of the incident.