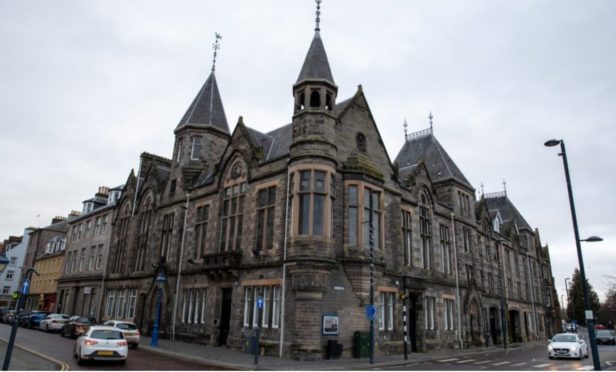 Council chiefs will launch a legal challenge at Perth Sheriff Court to clear the way for a multi-million-pound city centre hotel.
Award-winning developers Henley Homes want to transform the former district court building at the bottom of Perth High Street into a boutique establishment, creating nearly 200 jobs.
REVEALED: Hotel plan for landmark Perth city centre building
The firm, which is linked to the Rogue City Hotel Group, said it was keen to push ahead with the £7 million project, despite the negative impact of Covid-19 on the country's hospitality sector.
Councillors agreed to offload the turreted B-listed property at a meeting on Monday.
Now the council needs to secure approval from the local sheriff court, because parts of the building have common good status.
A petition will be lodged in the coming weeks and anyone who wishes to object to the proposal will be encouraged to get involved in discussions.
The plans have been generally welcomed with a recent public consultation showing 63% in favour of turning the mostly empty building into a hotel.
However, the project has not been without controversy, with questions raised in August about the council's plan to sell off the building to Henley Homes for a nominal fee of £1.
The Perth Common Good Fund Committee agreed to press ahead to the next stage of the sale without debate.
Head of Planning and Development David Littlejohn said: "Private property developers have been very reluctant to invest in many places in Scotland outwith Edinburgh and Glasgow.
"As such, it is encouraging that Perth has attracted an investor of the calibre of the preferred bidder, which has indicated it remains committed notwithstanding the immediate impact of Covid-19 on the tourism industry."
He said: "An upscale boutique hotel will complement the existing accommodation offer, further support the evening economy and boost Perth and Kinross's attractiveness as both an urban and a rural visitor destination."
The registrar office which uses the ground floor of the building will be moved across the street to Perth and Kinross Council's High Street headquarters.
If approved, the hotel will create around 71 full-time posts, as well as 122 construction jobs.
It could pump as much as £1.12 million into the local economy each year.
Councillors clashed earlier this summer when it emerged the building could be sold for just £1.
SNP group leader Grant Laing said it was "the wrong deal at the wrong time".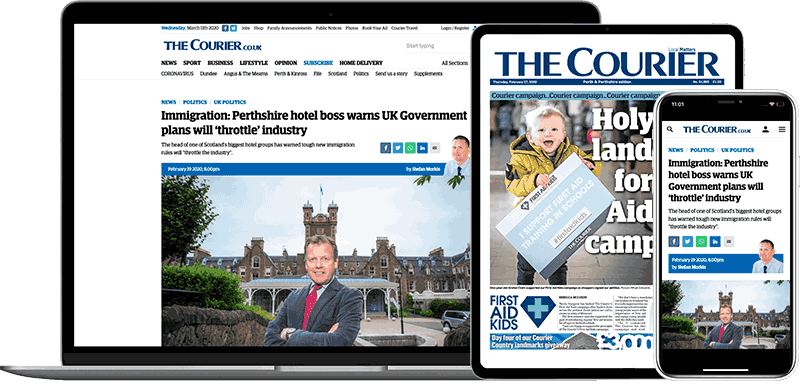 Help support quality local journalism … become a digital subscriber to The Courier
For as little as £5.99 a month you can access all of our content, including Premium articles.
Subscribe