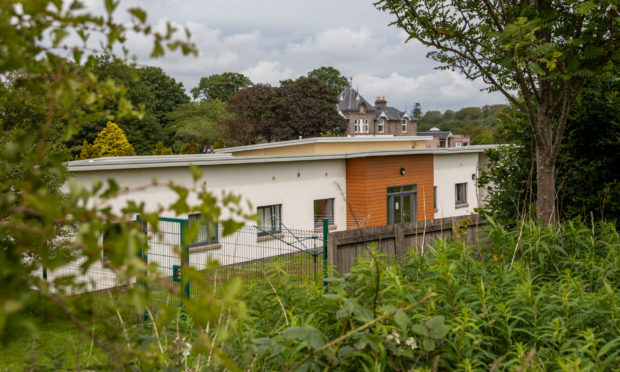 Two more Perthshire care homes have their coronavirus response labelled as weak by the Scottish Government's leading scrutiny body.
Inspectors visited ASC Orchard Court and Dalguise care home where staff had been handling disabled residents too heavily and unearthed more concerns about employee physicality.
At Craigieknowes home in Perth, residents were at risk of laundry and PPE cross contamination.
Earlier this year, the Care Inspectorate report into the ASC facility near Kinrossie outlined fears the amount of routine physical restraint being used on some clients was putting their physical and mental health at risk.
Staff at 'weak' Perthshire care home told to cut back on using physical restraints on residents with learning difficulties
And last month, residents were still being man-handled too often and too aggressively, even sometimes being pinned to the ground.
Part of the Balhousie Care Group, the rural home offers care for people with learning disabilities and autism and who may have associated mental health issues.
While the infection prevention and control practices in the home were adequate, inspectors said the level of support and safeguarding for people's health and wellbeing has been weak.
The reporter said: "We were concerned about the frequency and intensity of physical intervention used in the service.
"People were being physically restrained on a regular basis and included several people being subject to floor restraints.
"This meant people were at risk of physical, emotional and psychological harm. We noted there were no assessments to identify or address the risks to people's health, safety and wellbeing from the use of physical intervention."
Meanwhile, Four Season's Craigieknowes Care Home in Perth was also labelled weak after being visited on October 8.
The home did not have enough PPE stations to satisfy inspectors and those that were in place were in a toilet and a laundry store and at "risk of cross-contamination."
That risk was increased as dirty laundry was being taken into the laundry at the point where the clean laundry was being prepared.
A spokesperson for ASC said: "Throughout the coronavirus crisis, ASC has remained committed to making sure our service users are safe and secure whilst heading off the extreme challenges and restrictions the crisis has created for care operators.
"We strongly believe the Care Inspectorate report's findings are not reflective of the hard work of our staff, the investments we are making in training, and the positive feedback we have received from both our social care and local authority partners on the facility's progress this year.
"We remain committed to delivering the high quality service ASC is renowned for, as a one-of-a-kind facility in Scotland."
A Four Seasons spokesperson added: "We regret that Craigieknowes Care Home has fallen below the standards that the Care Inspectorate requires and that we expect.
"We accept the areas for improvement identified in the report and since the inspection have been working to meet these.
"The report recognised the many strengths of this home and the positive impact this has on our residents and as ever their safety and wellbeing is our priority."